VX Sport now offers a multi export option called "Metric Event." This exports a number of metrics along with their start and end timestamp into a CSV document. This allows users to be able to graph metrics of interest and be able to identify the periods of the session where these occurred. This is especially of interest for identifying periods of high intensity efforts, allowing the S&C to design conditioning drills to best replicate game performance and also allows the coach to see which of their drills most closely align with game performance.
We have attached an example of what you can do with the Metric Event Export, although it is completely up to you how you choose to display your data and what you do with it.
1. Select the "Training" button from the top menu.
2. Set the start and end Date. Select the team(s) and Athlete(s). A list of session files will populate on the lower table. Click "Multi Export".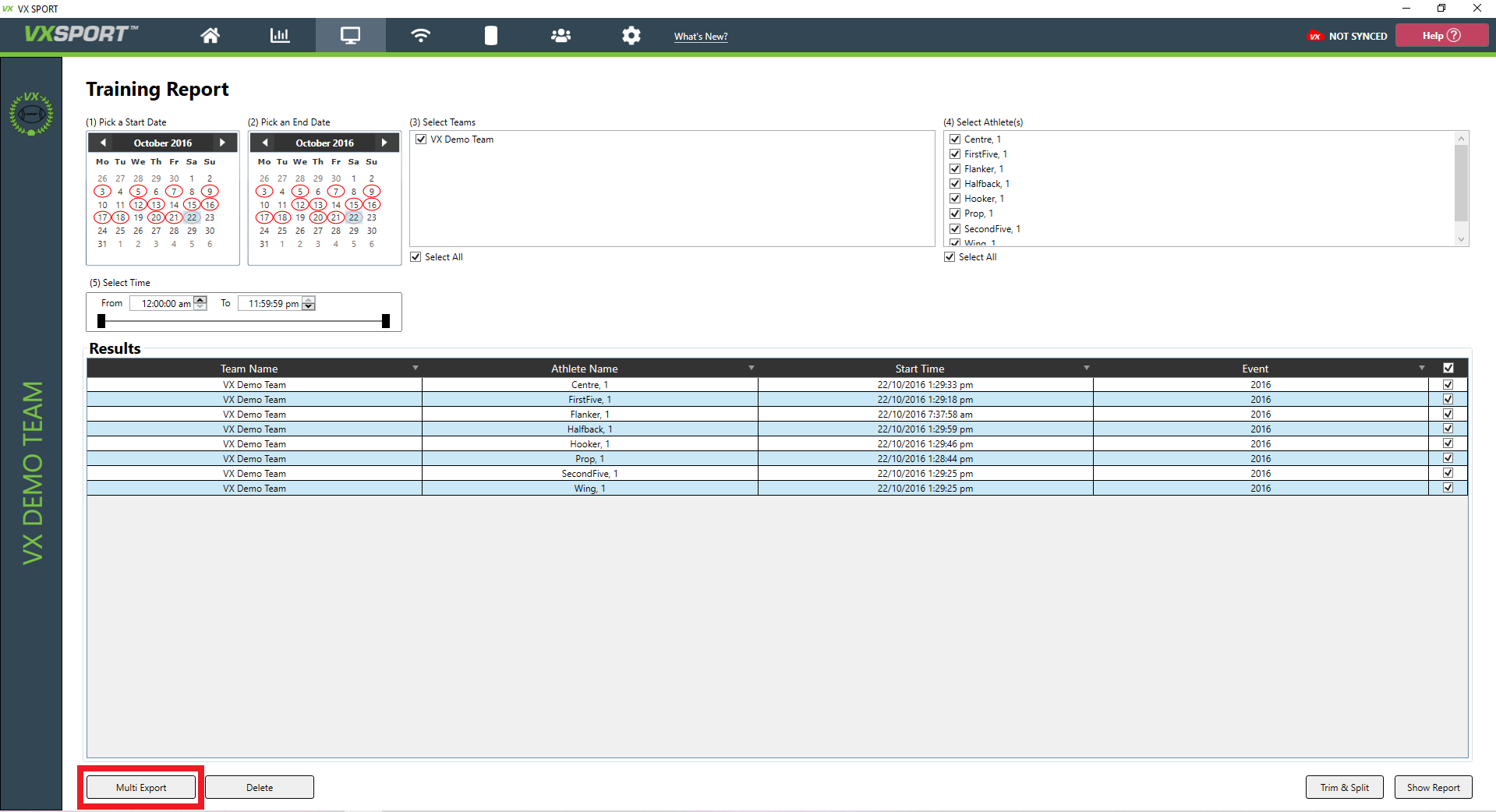 3. Select Metric Event as your export format. Click "Export" and select which folder you want your file to be saved to. When completed a message stating that your files have been exported will appear. Click "OK".