The Training Report Settings now allow for customizable reports for different coaches without having to manually adjust metrics every time. This report will use the metrics that are displayed when exporting a CSV or PDF via the "Training" tab from the top menu.
1.Select "Settings".
2.Select "Training Report"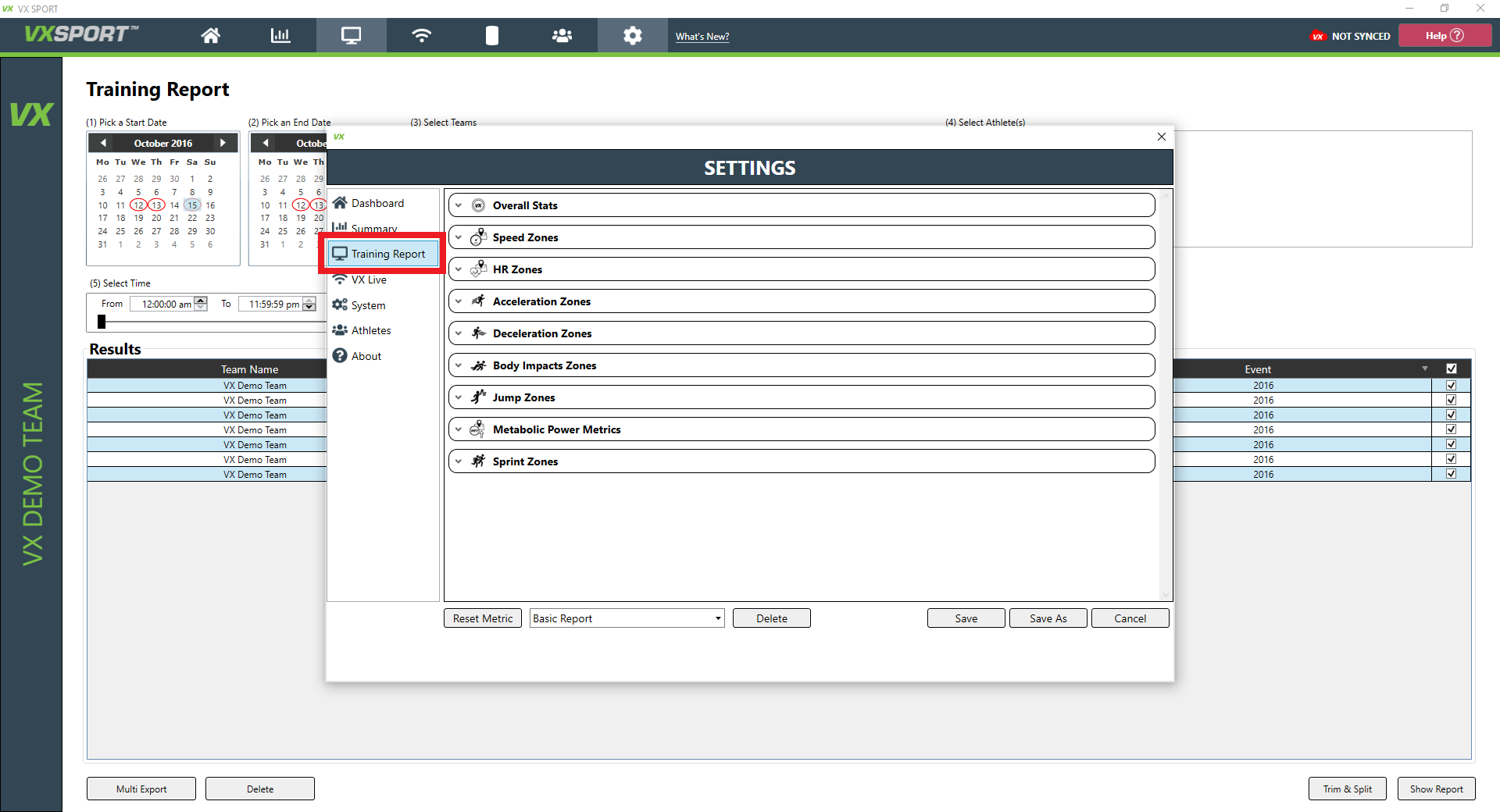 3. Select all of the metrics you would like for a report and click "Save As" and you will be prompted to give the report a name. Click Save. Repeat this step for each subsequent report you want to create.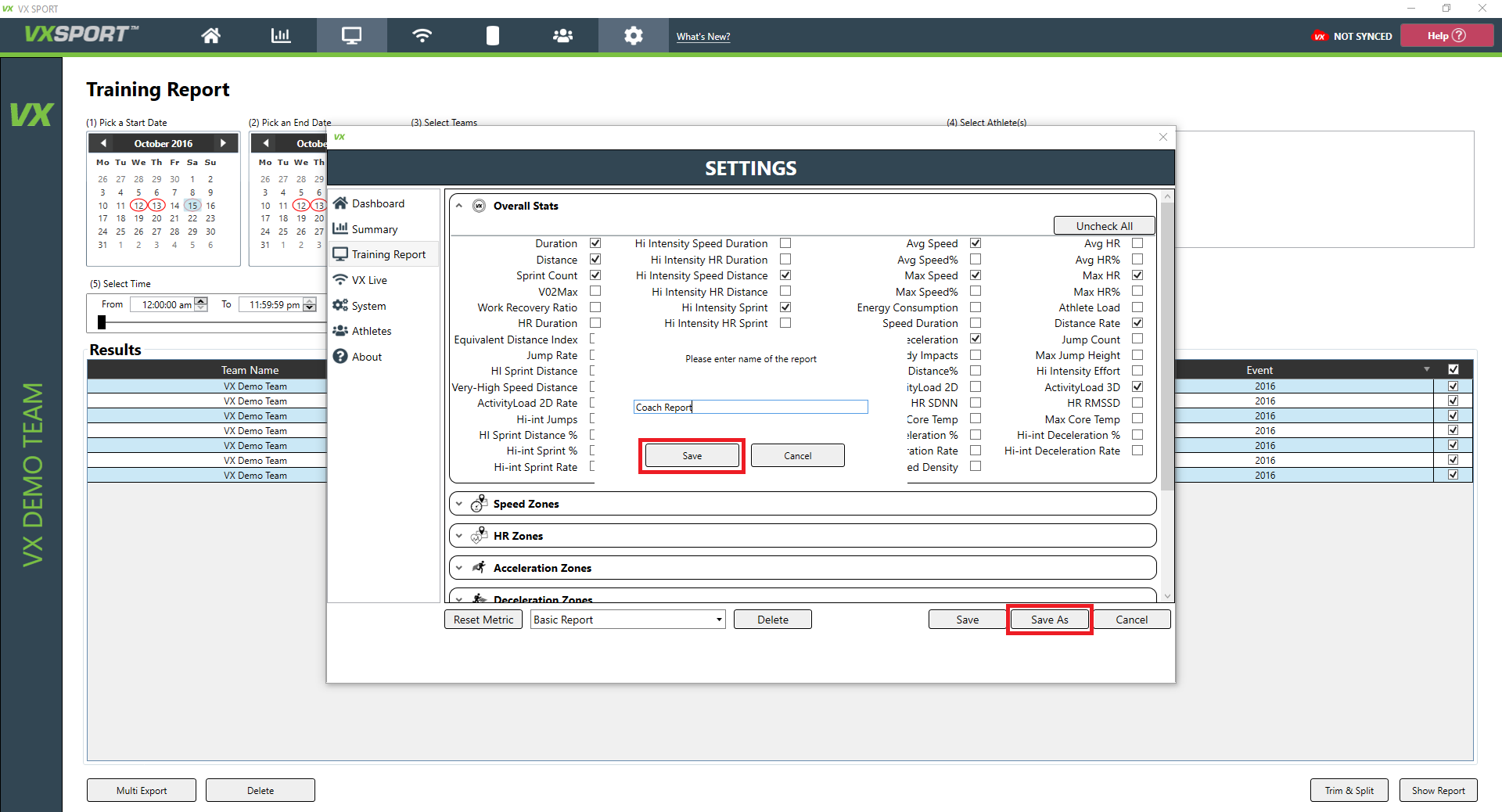 4. Once a report is created, if you want to change the metrics in that report. Simply select that report in the dropdown box, change the desired metrics and select "Save".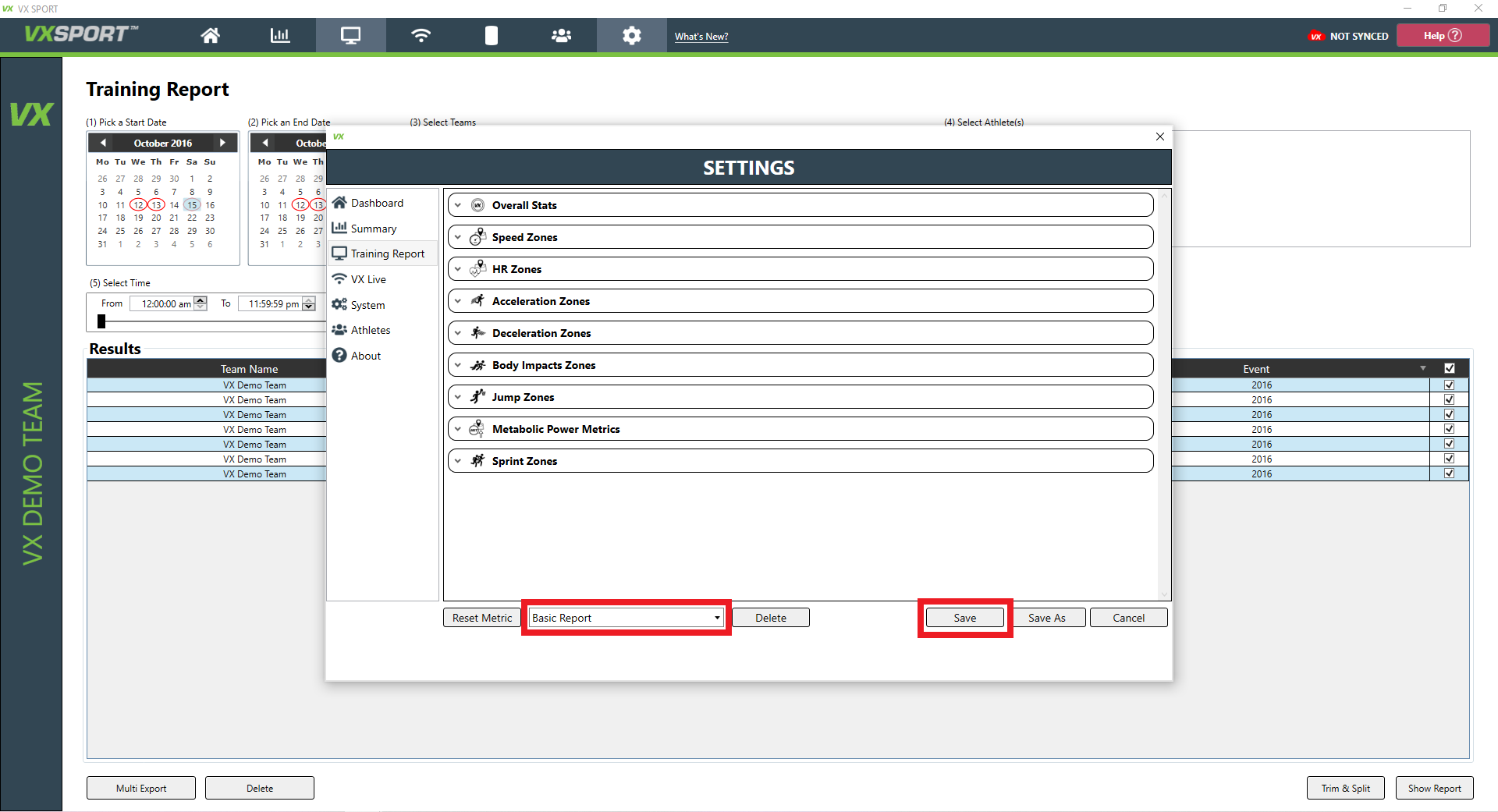 From here, whenever you select a report, the metrics you have applied to that report will automatically display and refresh whenever you change reports through the filter options in the training report.
You can also delete reports by selecting it in the dropdown and clicking "Delete" then click "Save".