The VXS Archive export allows you to package multiple files into a single archive, making it easy to share full session data between users.
VXZ files can be sent to other users with VX Sport installed and imported directly into their software through the manage tab. The files will automatically import and will retain the trims and splits that have been applied from the previous user. Note: when you import files, your local PC time must match the same as the PC that the files were exported off.
Exporting Files:
1. Select the "Training" button from the top menu.
2. Set the start and end Date. Select the team(s) and Athlete(s). A list of session files will populate on the lower table. Click "Multi Export."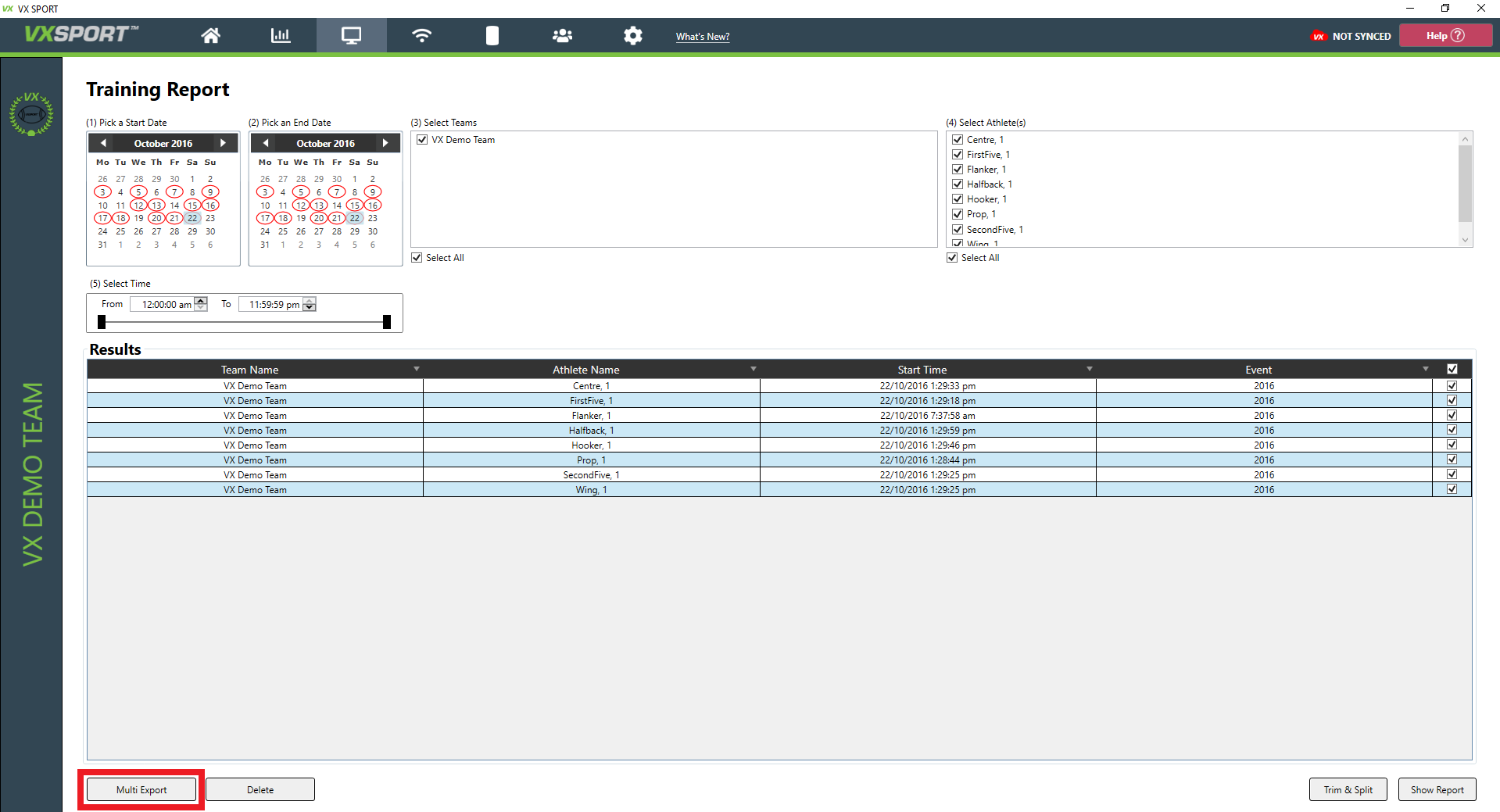 3. Select the "VXS Archive" option then click "Export" and select which folder you want your files to be saved to. When completed a message stating that your files have been exported will appear. Click "Ok".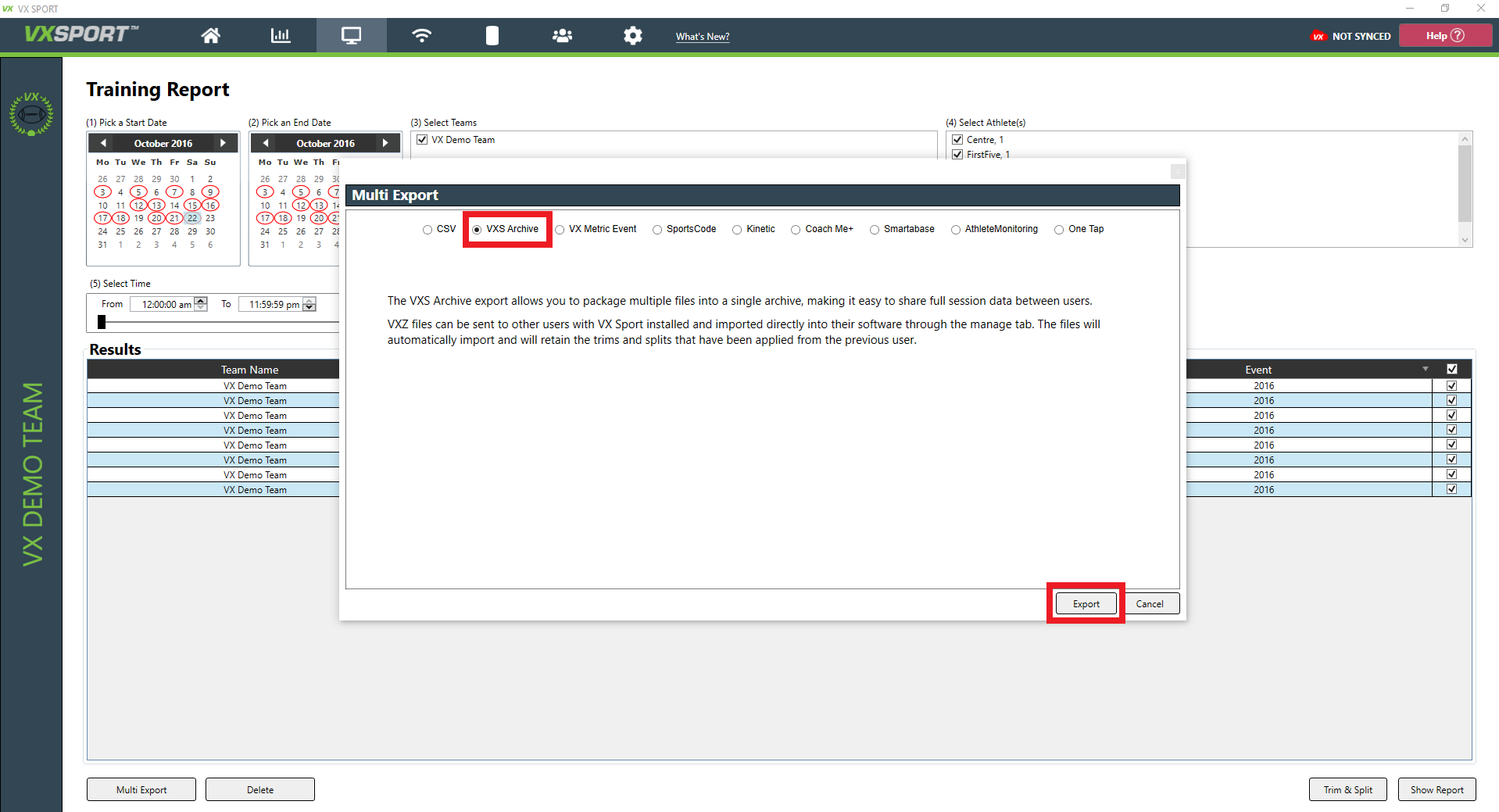 Importing Files:
1. Select the "Manage" button from the top menu.
2. Click the "Import Guest Data" button to open up your file explorer.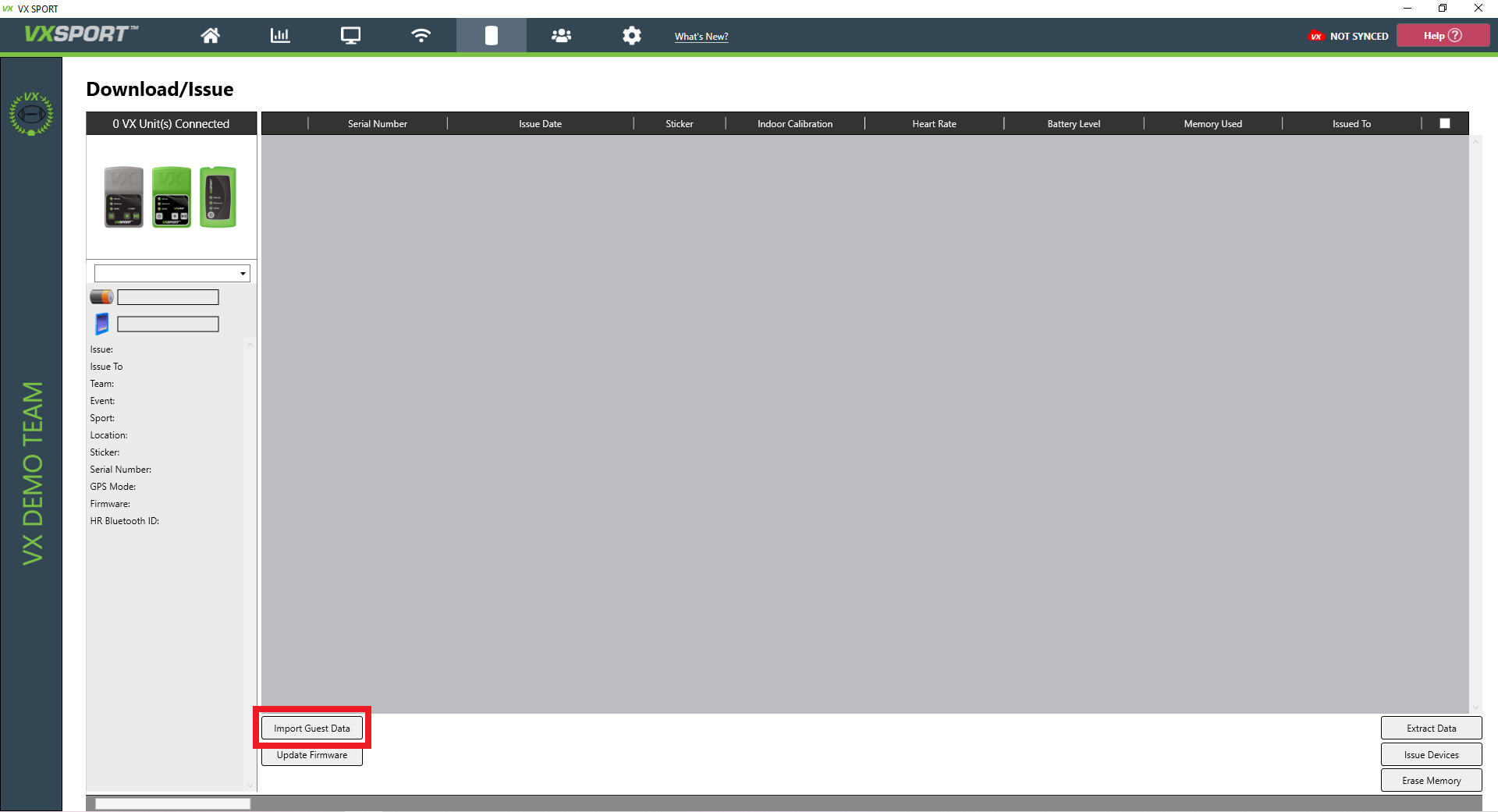 3. From here select which VXZ file you would like to import into the software and click Open. The files will now import automatically.