You can create or update athlete profiles via CSV import. This can be useful if you are creating many athletes at once, or you want to bulk update the benchmarks of a group of athletes.
1. Select the "Athletes" button from the top menu.
2. If you are creating new athletes, ensure you first have the team created. Use the green + symbol in the upper right hand corner of the team box to add a new team.
3. Click on the "Import" button in the upper right hand corner of the athlete box. This will open up your file explorer, select the Athlete CSV template and click open. This template can be downloaded from the bottom of this article. Alternatively, if you are wanting to update your team's benchmarks, you can click the "Export" button to export your team's benchmarks first. Then find the saved csv, edit it, re-save and import. Please ensure you have saved and closed the file before you import into the VX Sport software.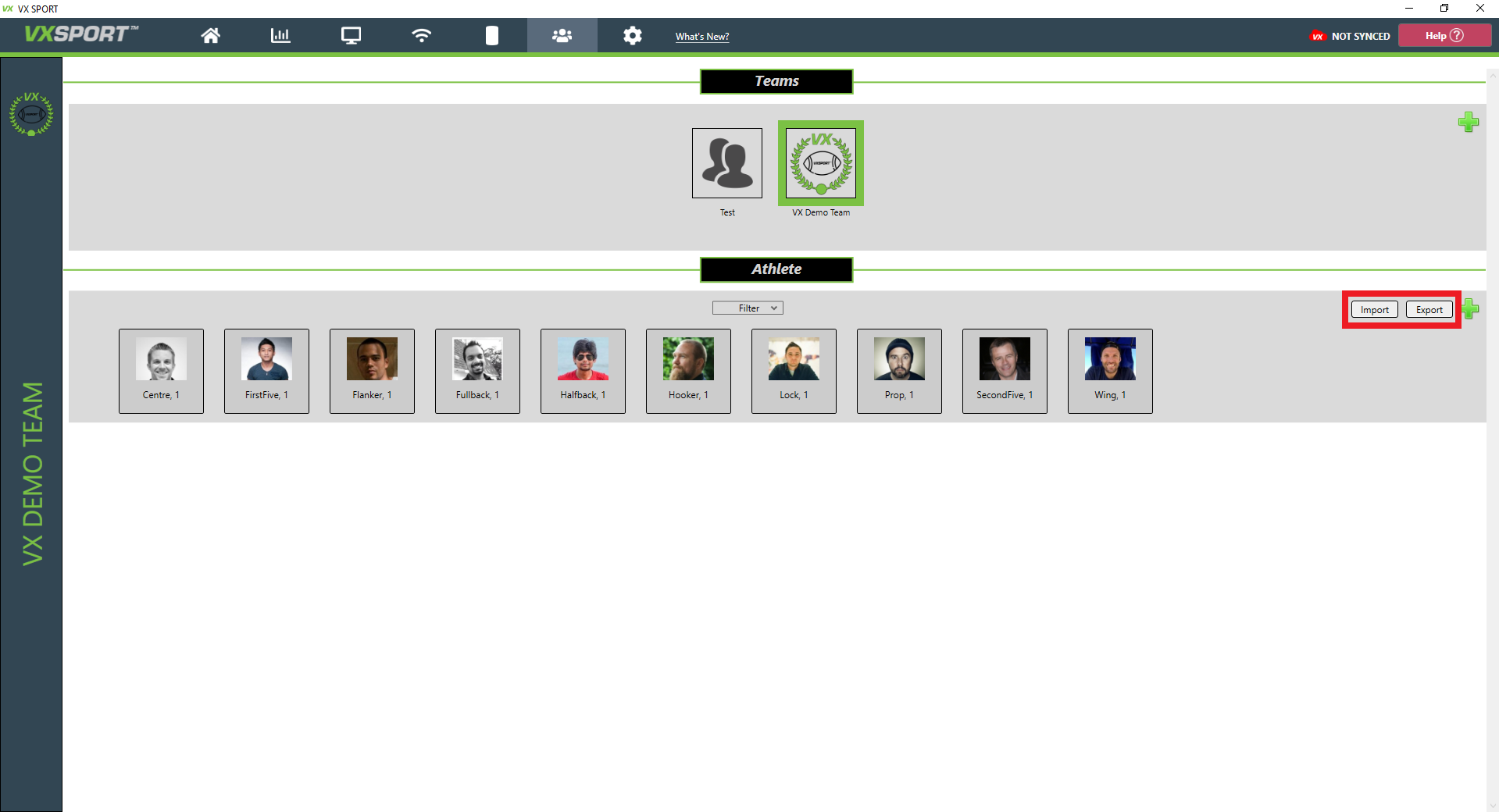 4. Your athletes will have now been created and saved in your database.
Note: Also attached is a list of all of the Positions and Groups within the VX Sport software. Please refer to this when filling out the Athlete CSV template to ensure optimal results.