If for any reason you experience the following error when trying to open up VX Sport, please follow the instructions below for how to fix it:

1. Search your computer for the desktop app "Run," a small box will pop up in the bottom left corner in which you need to type in "%localappdata%".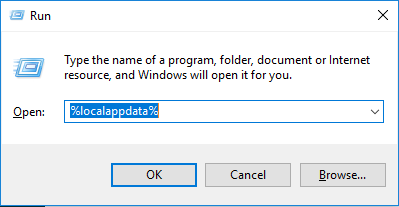 2. Press "OK" and this will open up a list of folders, double click on the "VXSport" folder to open it and you will see a file called "VXGlobal.xml". Delete this file.
Once you have done this, reopen the VX Sport program and the activation window will pop up. Enter in your VX activation code and the software should open as usual.