1. Select the "Training" button from the top menu.
2. Pick your Start Date, End Date, Team(s) and Athlete(s). A list of session files will populate in the lower table.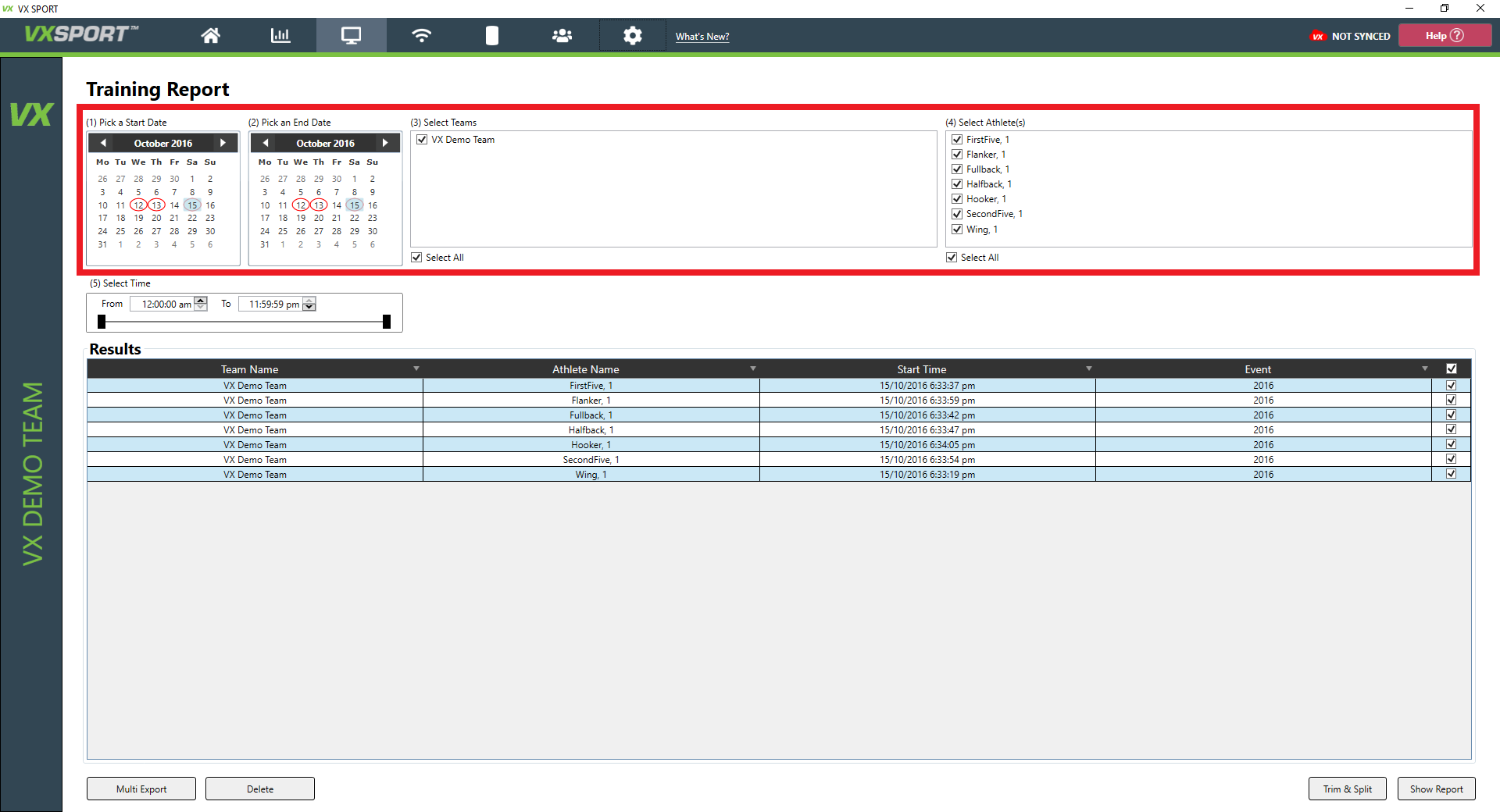 3. Use the check boxes to choose which athletes/sessions you wish to delete.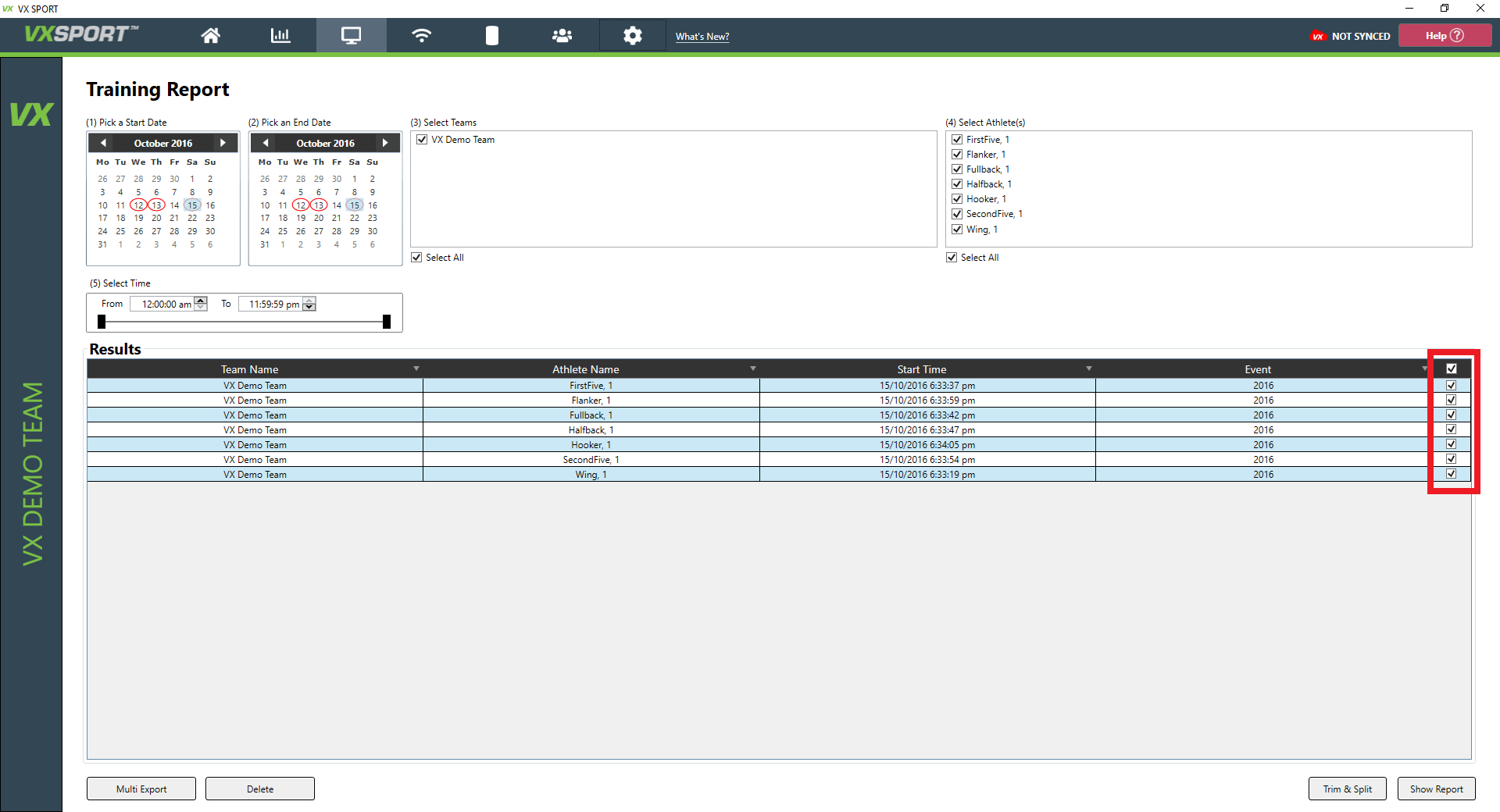 4. Click the Delete button from the bottom of the page.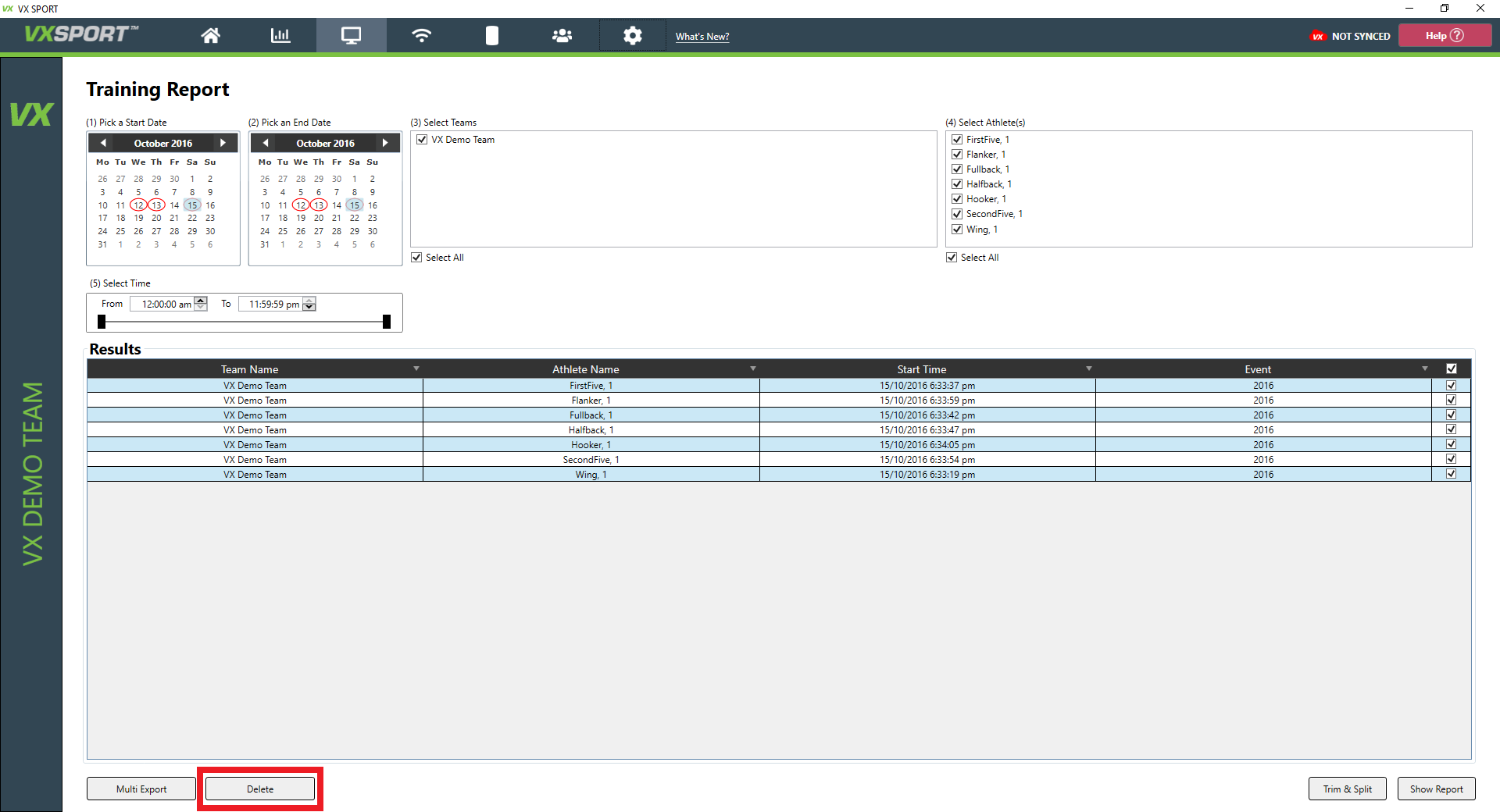 5. Click yes to delete the files from your VX View and database.