Exporting for use in Sportscode is available for users who have that option in their software plan.
1. Select the "Training" button from the top menu.
2. Set the start and end Date. Select the team(s) and Athlete(s). A list of session files will populate on the lower table. Click "Multi Export".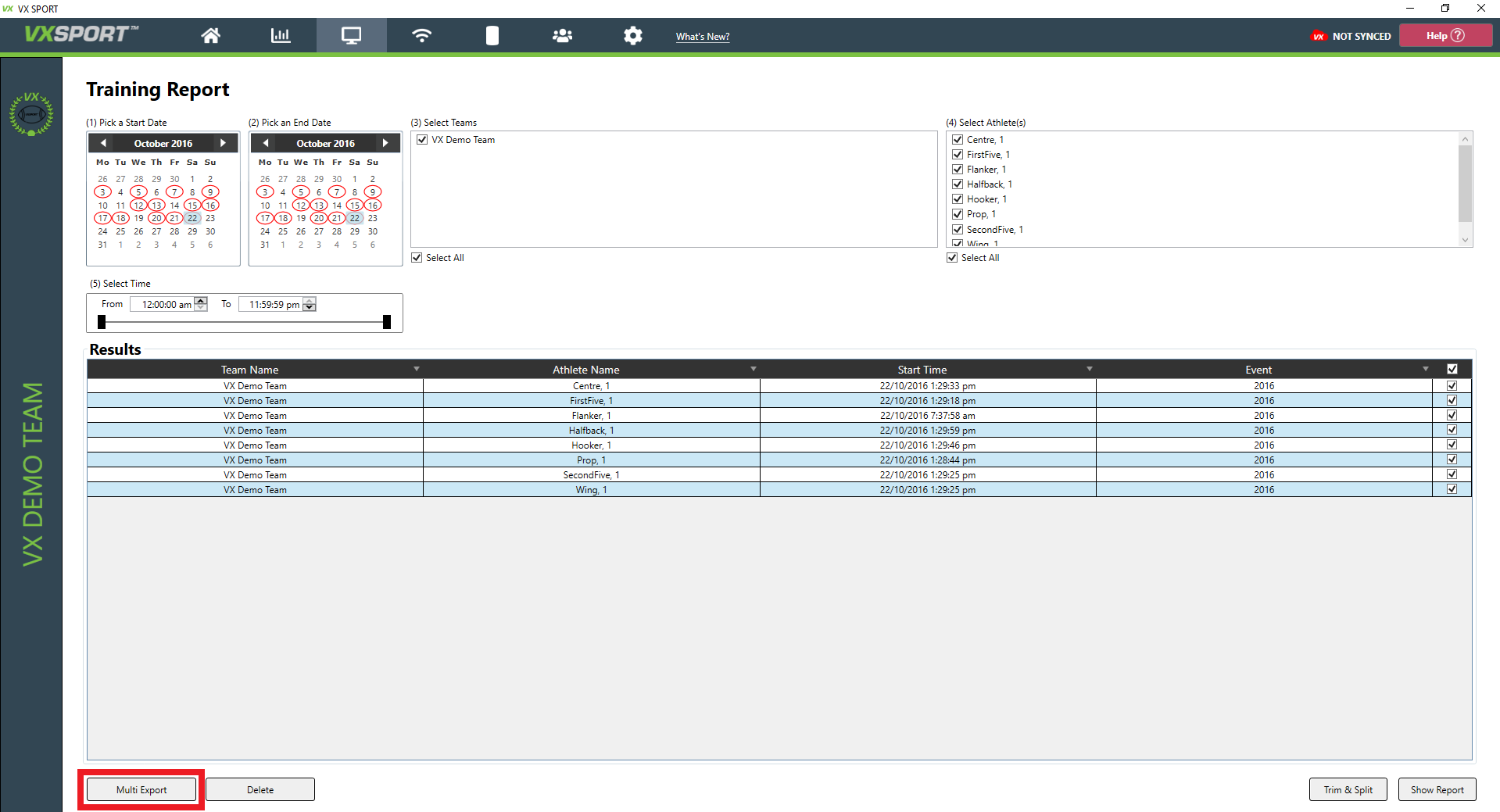 3. Select "SportsCode" as your export format. Adjust the start and end times as needed. Click "Export" and select which folder you want your file to be saved to. When completed, a message stating that your files have been exported will appear. Click "OK".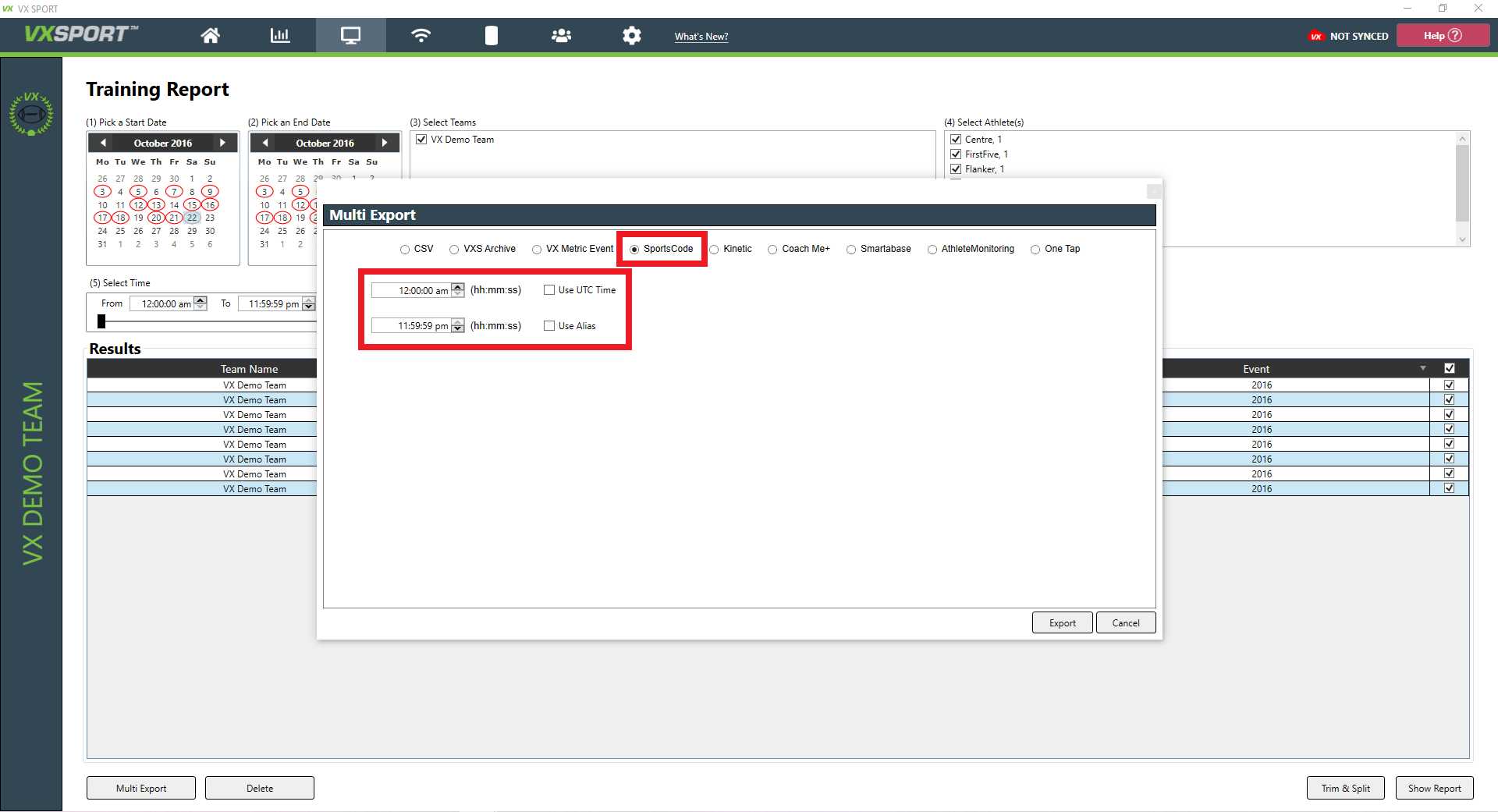 4. Open Sportscode and chose File>New>Timeline. Select the video file for whichever session you would like the timeline to be and select open.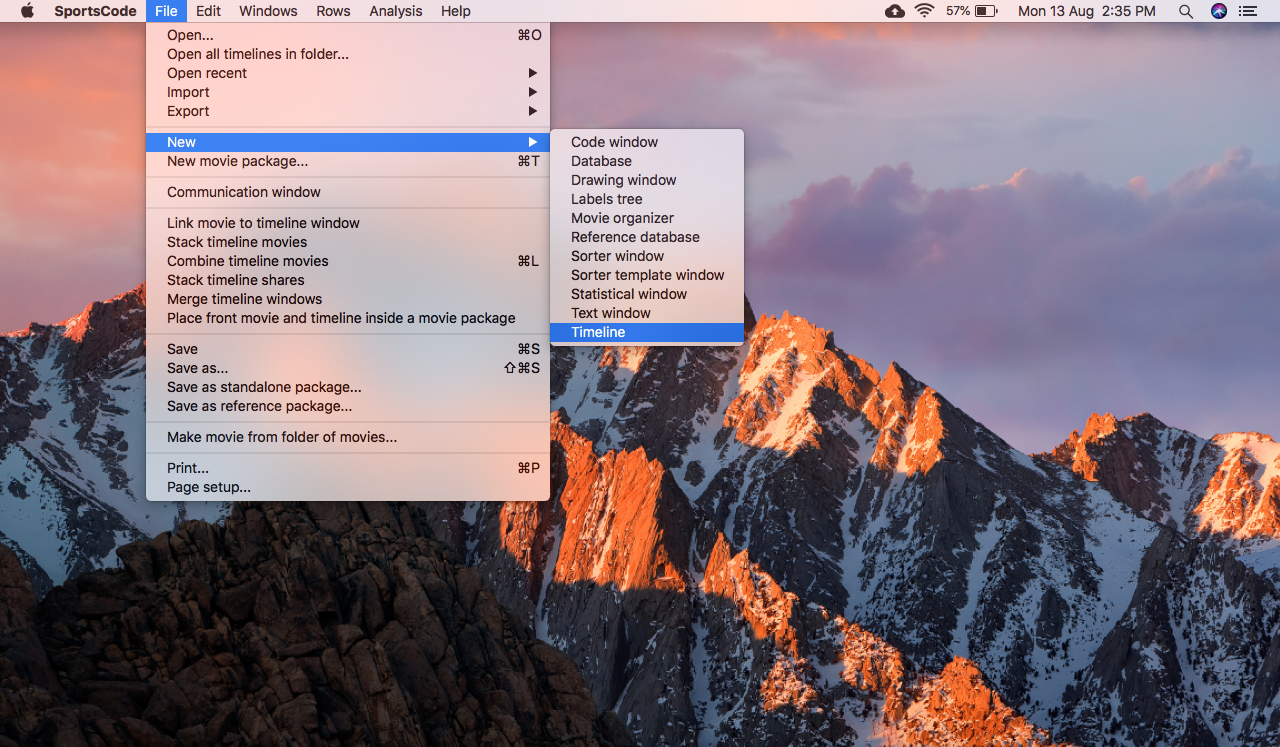 5. Now select File>Import>Sportscode XML. Select the XML file you have previously exported from VX Sport and click "choose." A pop up box asking to offset times will show up, select NO.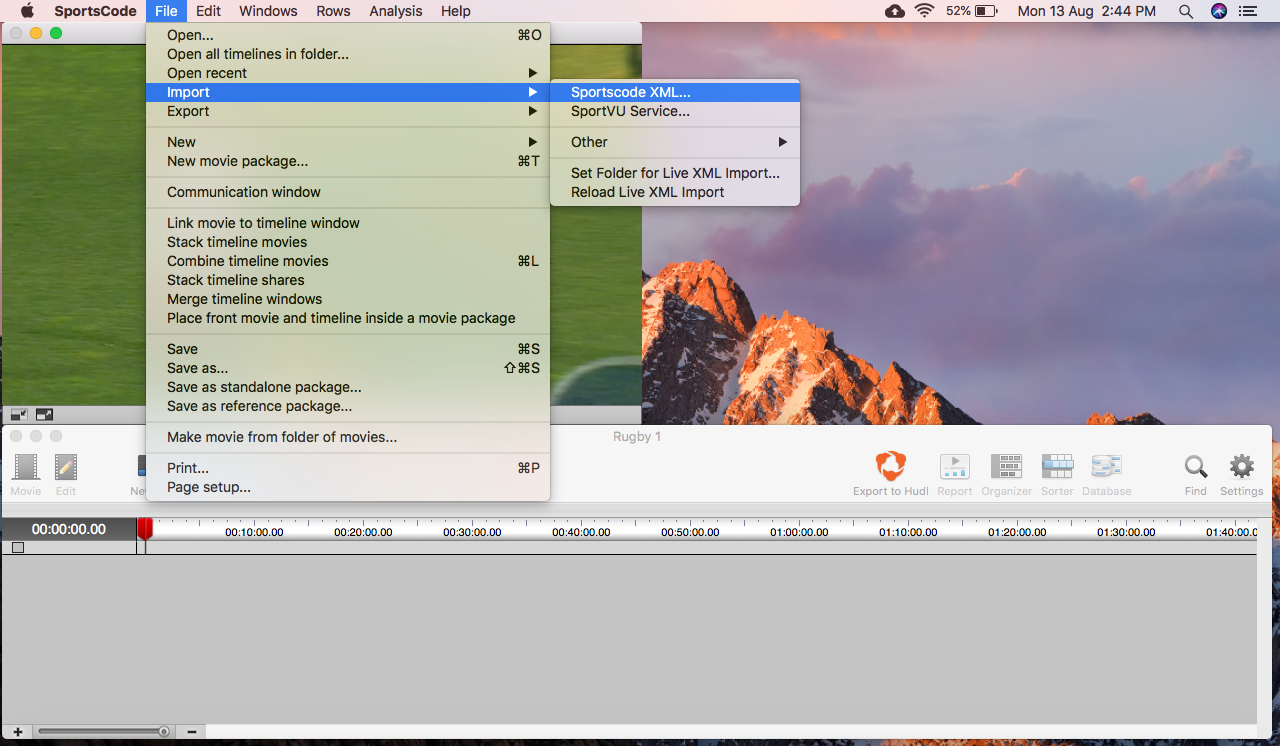 6. Your VX Sport data will now show in the SportsCode timeline for you to use.