Athlete Login Website - athlete.vxsport.com
How the System Works:
Before Training:
Wellness Questions allow coaches to develop a more detailed approach when dealing with the athletes needs. The more individualised we can get the more we can focus on the benefit of the athlete in performance and recovery.
After Training:
RPE question to be filled out as soon as possible post workout. This allows us to get the most accurate measure of the intensity from that session. Example – In the changing room or walking to your car.
Rate of Perceived Exertion (RPE) is a way of measuring intensity level during activity. Perceived Exertion is how hard you feel like your body is working. Best practice is to be done immediately after the activity has finished.
Few tips
1) Save link as bookmark for easy access.
2) Write info in Alarm for a reminder.
 3) Create a Routine (While I'm making breakfast I'll fill out Wellness..)
How to Join
Coaches need to be sure that all emails entered in on their side have been done correctly and that all athletes are linked appropriately before this set up takes place.
You would have received an email from VX Sport. Please follow the link in the email which will take you to the sign up page.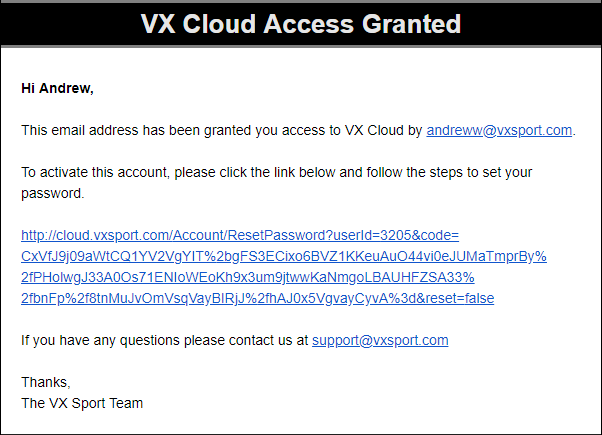 From here you will need to fill out your email (Please use the same email address that the link was sent to you by) and password. Click Reset.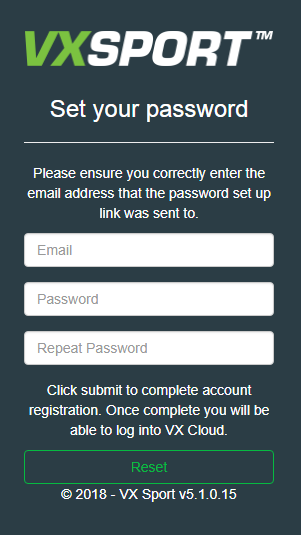 Once you have entered in your details and clicked "Reset" you can now head to athlete.vxsport.com and log in using your login details created before.
Once you have logged in, you will see 'Your Teams(s)'. Please select your team button. (If you have more than one team, select the most appropriate for this day).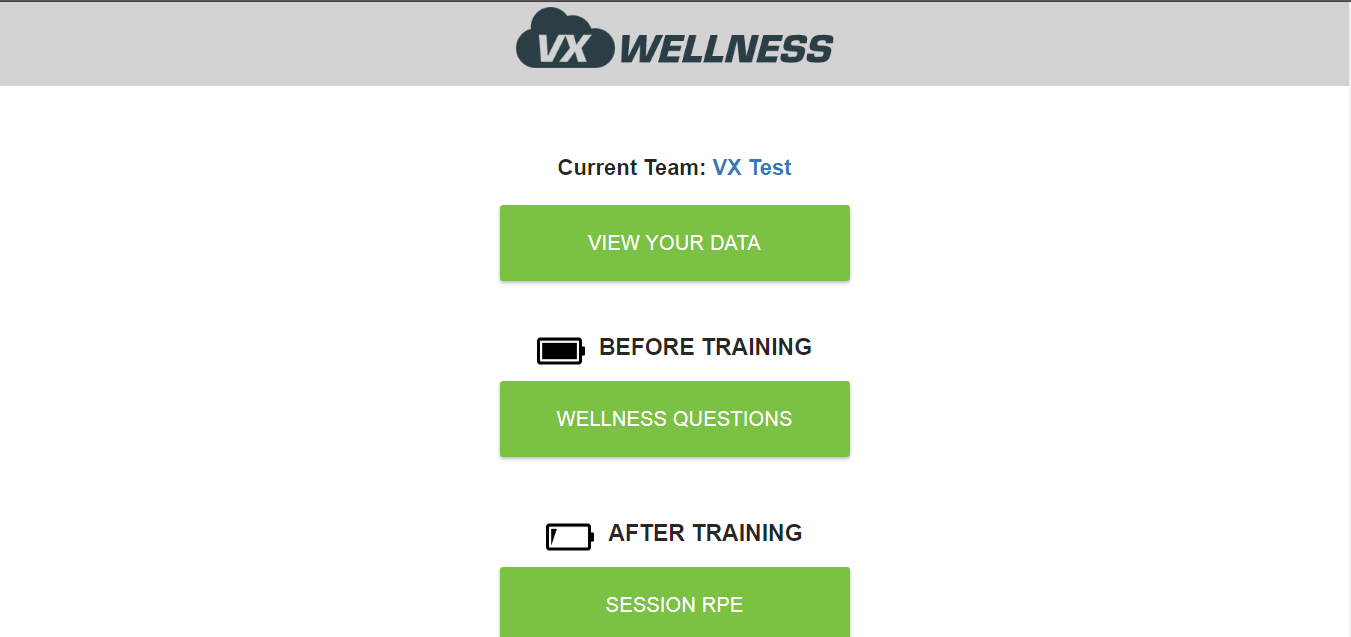 - View your Data. This is for you to view your previous data you have put in the system. It allows you to view RPE, Wellness and if used, GPS Results.
- Wellness Questions. This is to be done before training's, and as you can only fill it in once a day, the best use of these questions would be to answer them at the start of the day before any training's have taken place. This will allow the staff to then ask questions and adapt sessions dependent on your answers.
Post session also works in the same way except the question of RPE (Intensity) is filled out post your workout.