1. Select the "Manage" button from the top menu.
2. Click the "Import Guest Data" button to open up your file explorer.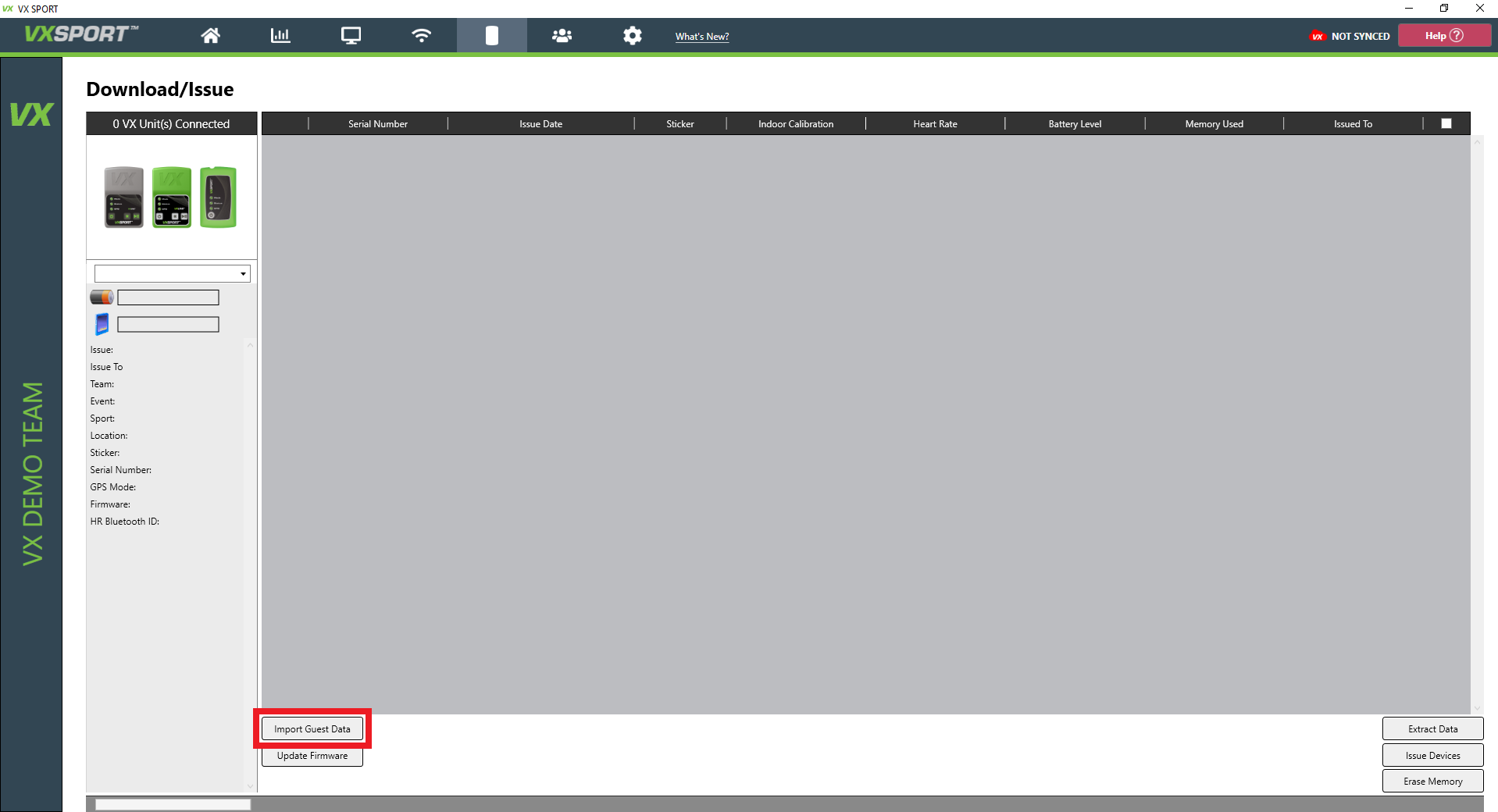 3. From here select which BIN, VXS or VX2 file you would like to import into the software.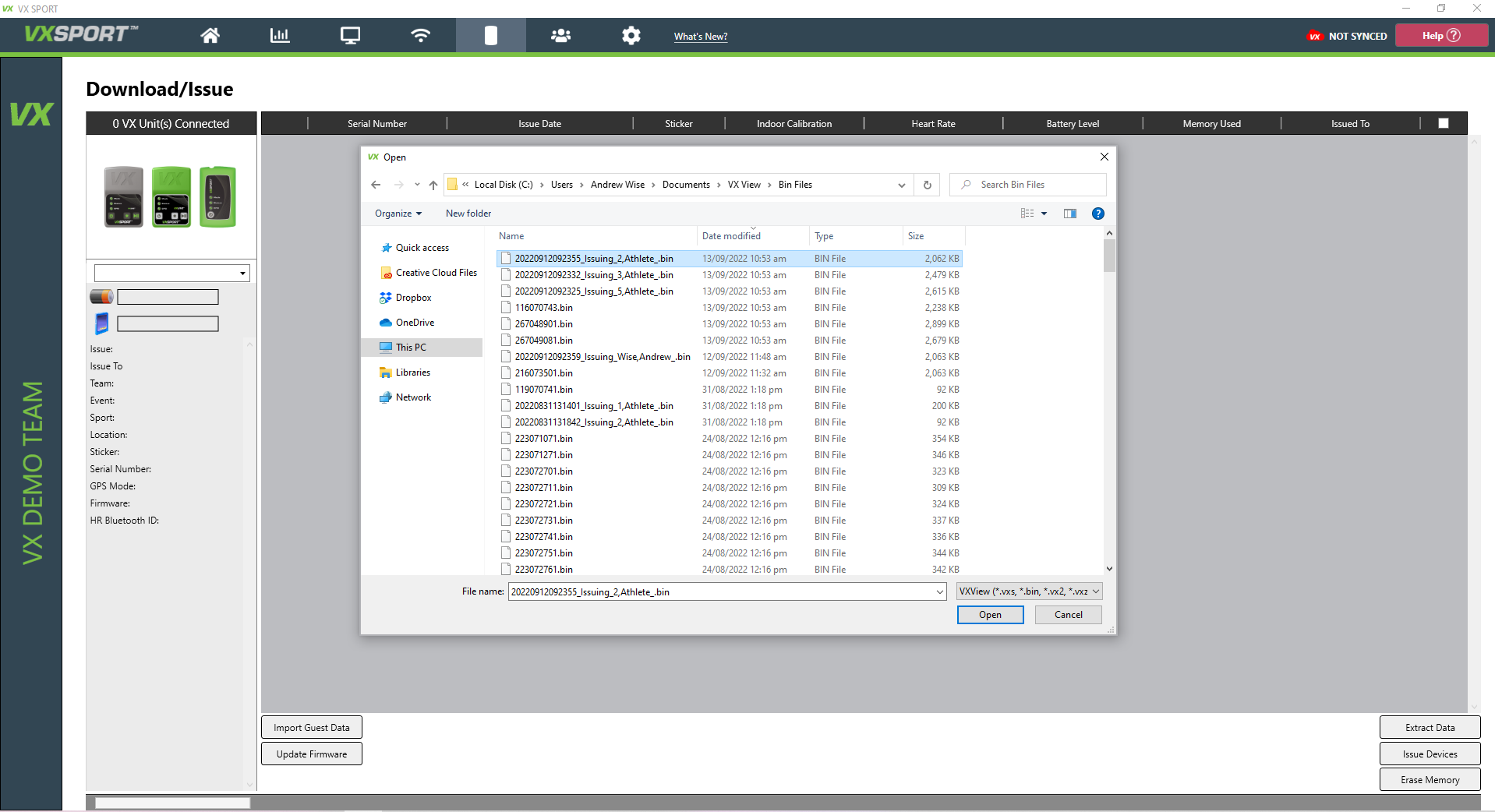 4. You can now either trim and split the file or save it to trim later.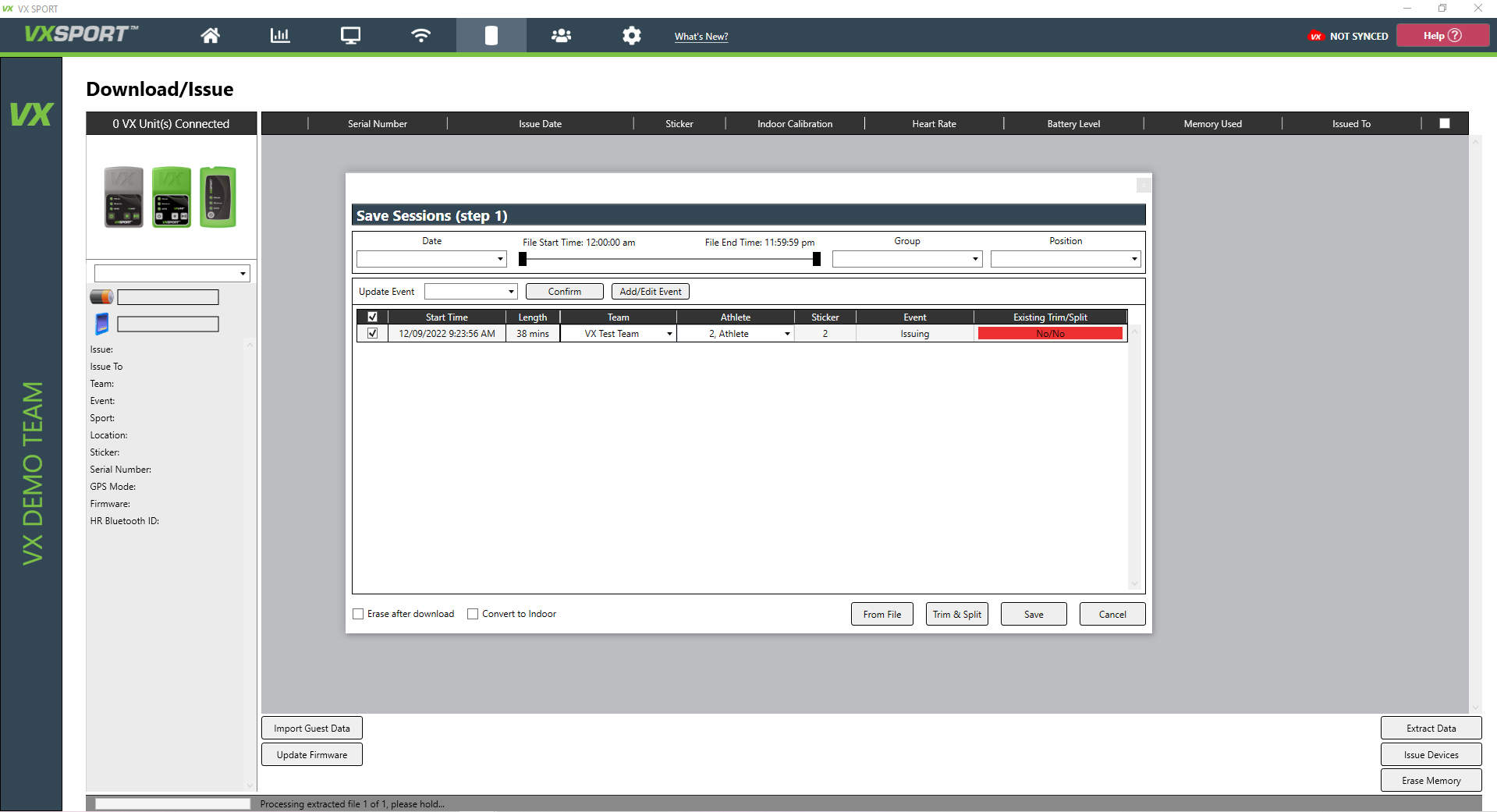 5. Once downloaded you can find the updated file in the summary and training reports.