1. Start the VX Sport software and plug in the VX Live receiver to a USB port on the PC.
2. The VX Live Receiver should appear on the "Manage" page.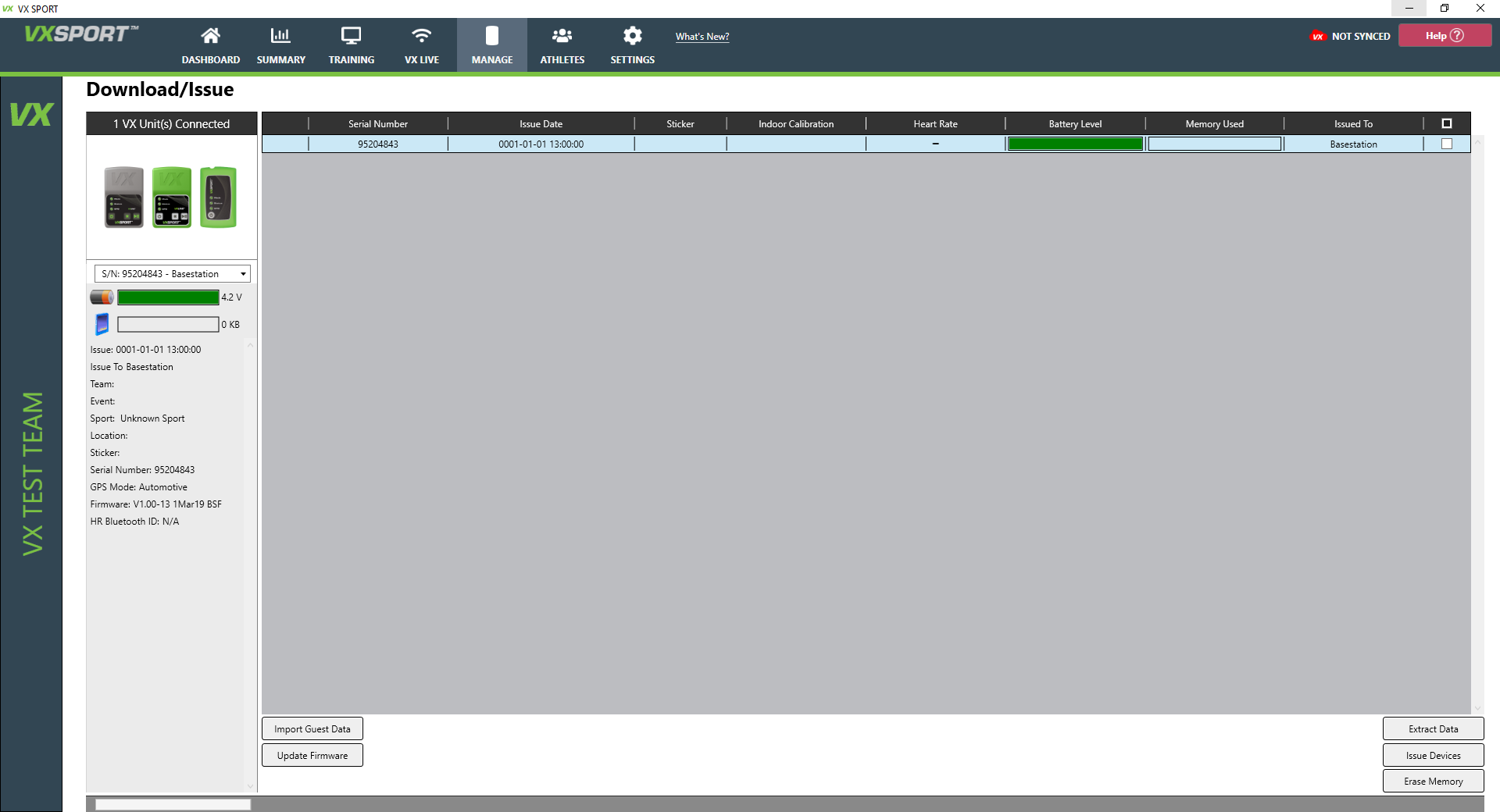 3. Plug the units into a charging station or to a USB port on your PC.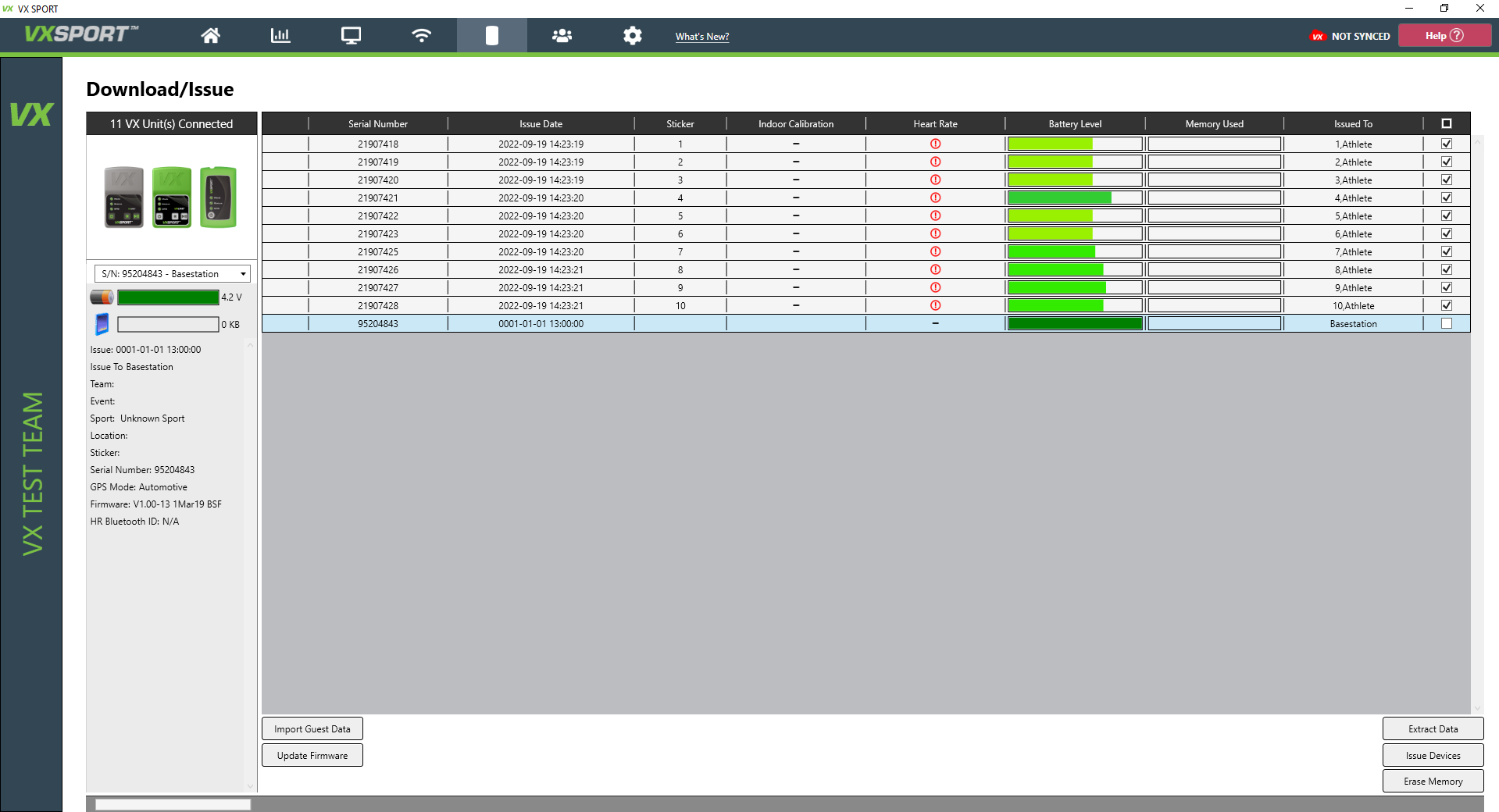 4. Once all units have populated on the "Manage" page, press the issue devices button and issue out the units to a team and athletes then press the issue button. Make sure that the "Base Station" column shows the correct serial number that is shown on the back of the live receiver.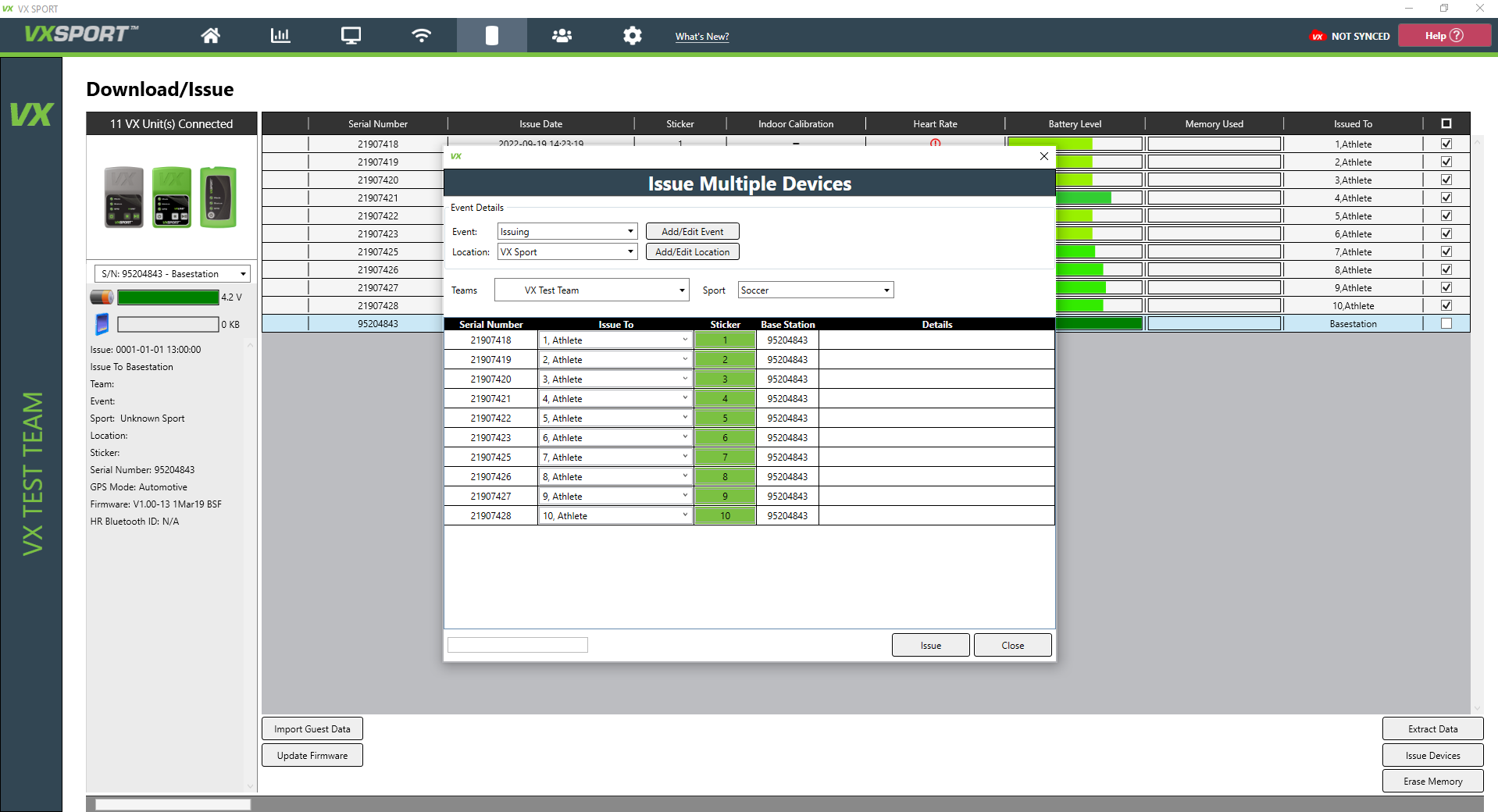 6. Your devices should now be issued to the live receiver plugged in.