The VX Sport software suite allows you to customize benchmarks for your athletes at an individual level, to ensure the data is relevant to your players.
We recommend you individualize each of the maximum benchmarks for your athletes to ensure you will be seeing the most accurate data in the VX Sport software.
1. Select the "Athletes" button from the top menu.
2. Click the athlete you want to edit.
3. Click the "Benchmarks" tab in the pop up.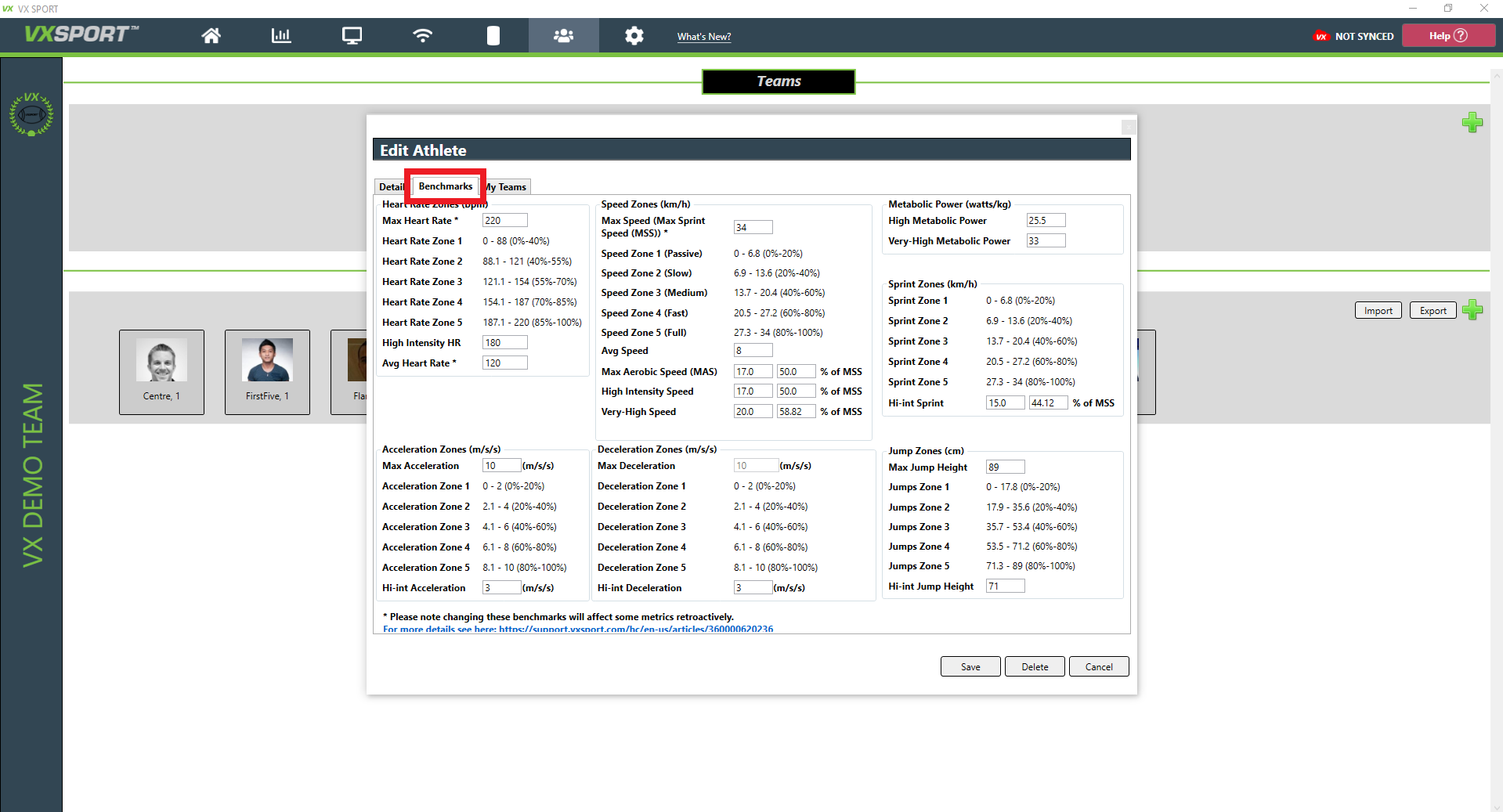 4. Change the benchmarks to your desired value(s).
5. Click the "Save" button.
Note: Please remember to re issue your devices out for the new benchmarks to be applied.
VX has introduced a new function in the Trims & Splits section that allows user to use newly changed benchmarks. If a device has not been reissued out, when trimming the file(s) users are able to utilise the newly applied benchmarks by selecting the "Use current athlete benchmarks" tick box.