To conduct a realtime (live data) session requires a VX Live Receiver and one or more VX Live Logs. There are no user settings required for adjusting radio transmission. The hardware is factory set to provide radio power and protocols to conform to rules in the countries where the products are sold
If you are using a new or different VX Live Receiver than usual, you will need to reissue all of your units out to the receiver before you use VX Live. Please see: https://support.vxsport.com/hc/en-us/articles/360000111776-Issuing-Units-to-a-VX-Live-Receiverhttps://vxsport.zendesk.com/hc/en-us/articles/360000111776.
1. Start the VX Sport software and plug in the VX Live receiver to a USB port on the PC.
2. The VX Live Receiver should appear on the "Manage" page.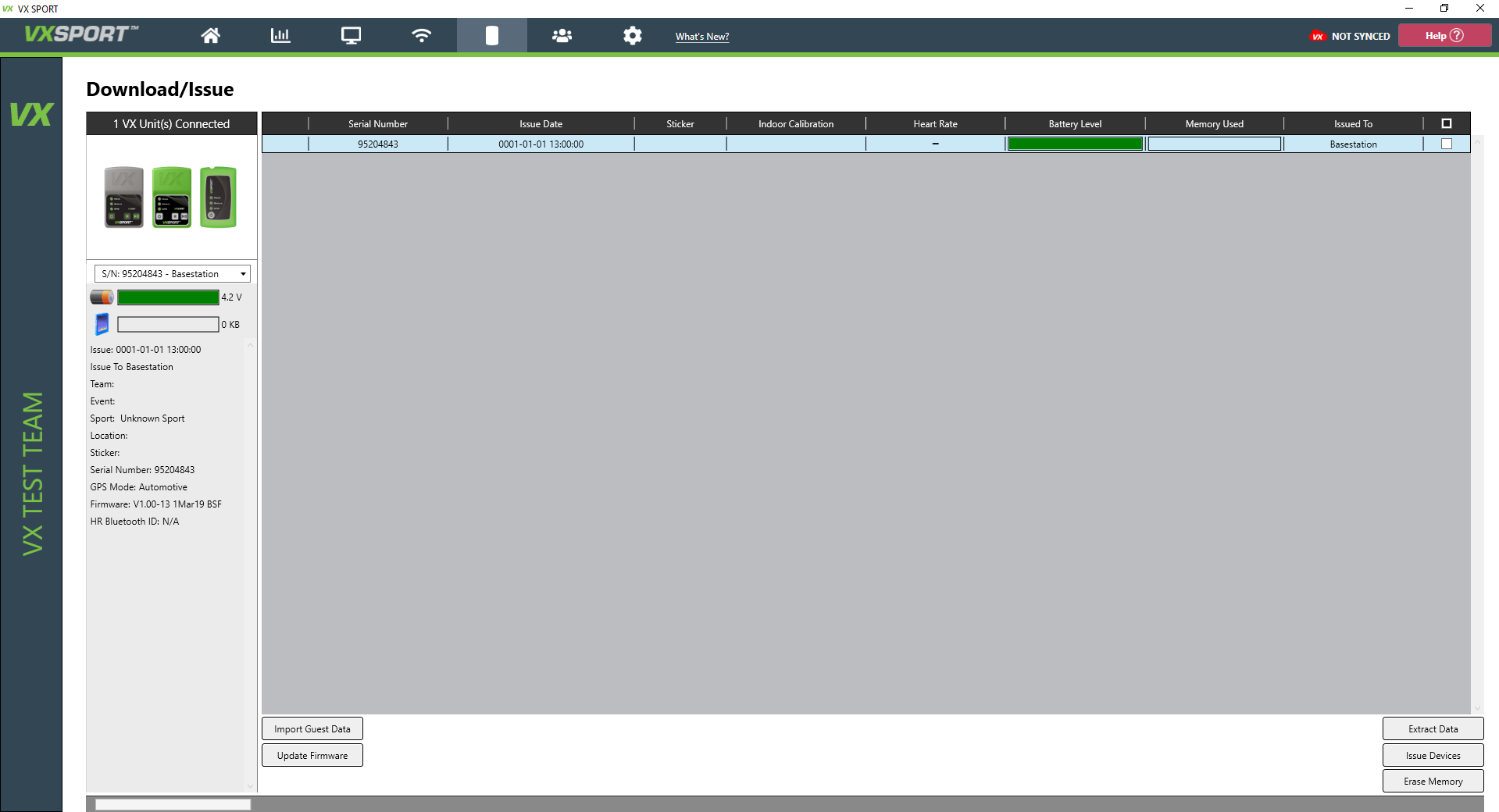 3. Once the Receiver has been picked up, select the "VX Live" button from the top menu.
4. Select the correct Team Name and enter an Event and optionally a Location and Opposition Team. Click Start Session once done.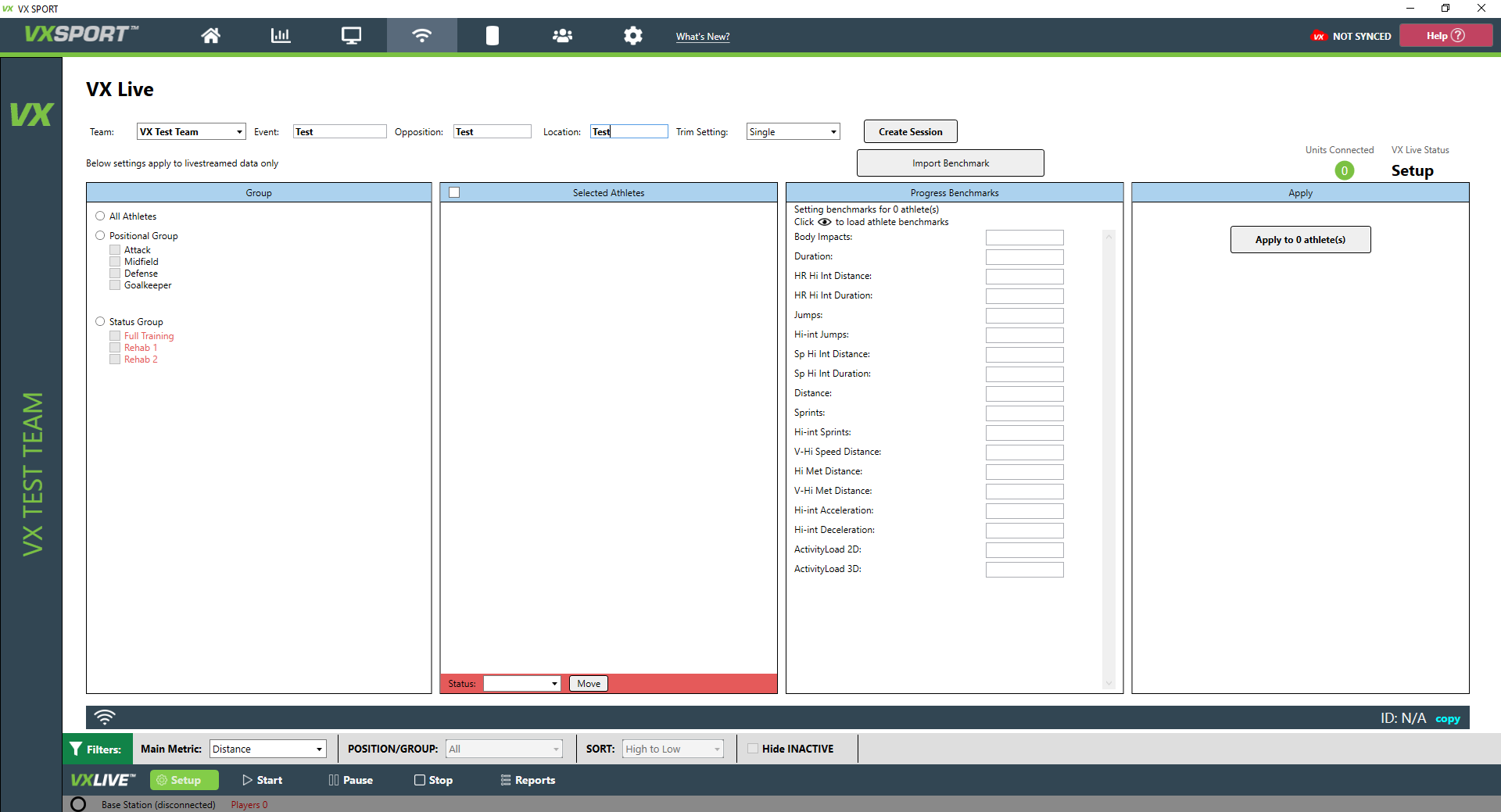 5. Turn on your VX Live Logs. Your athletes should start populating the VX Live page, this can take up to 5 minutes for all your athletes to appear.
6. Once all units have all been picked up you can start your VX Live session.
7. Click the "Start" button to begin the session.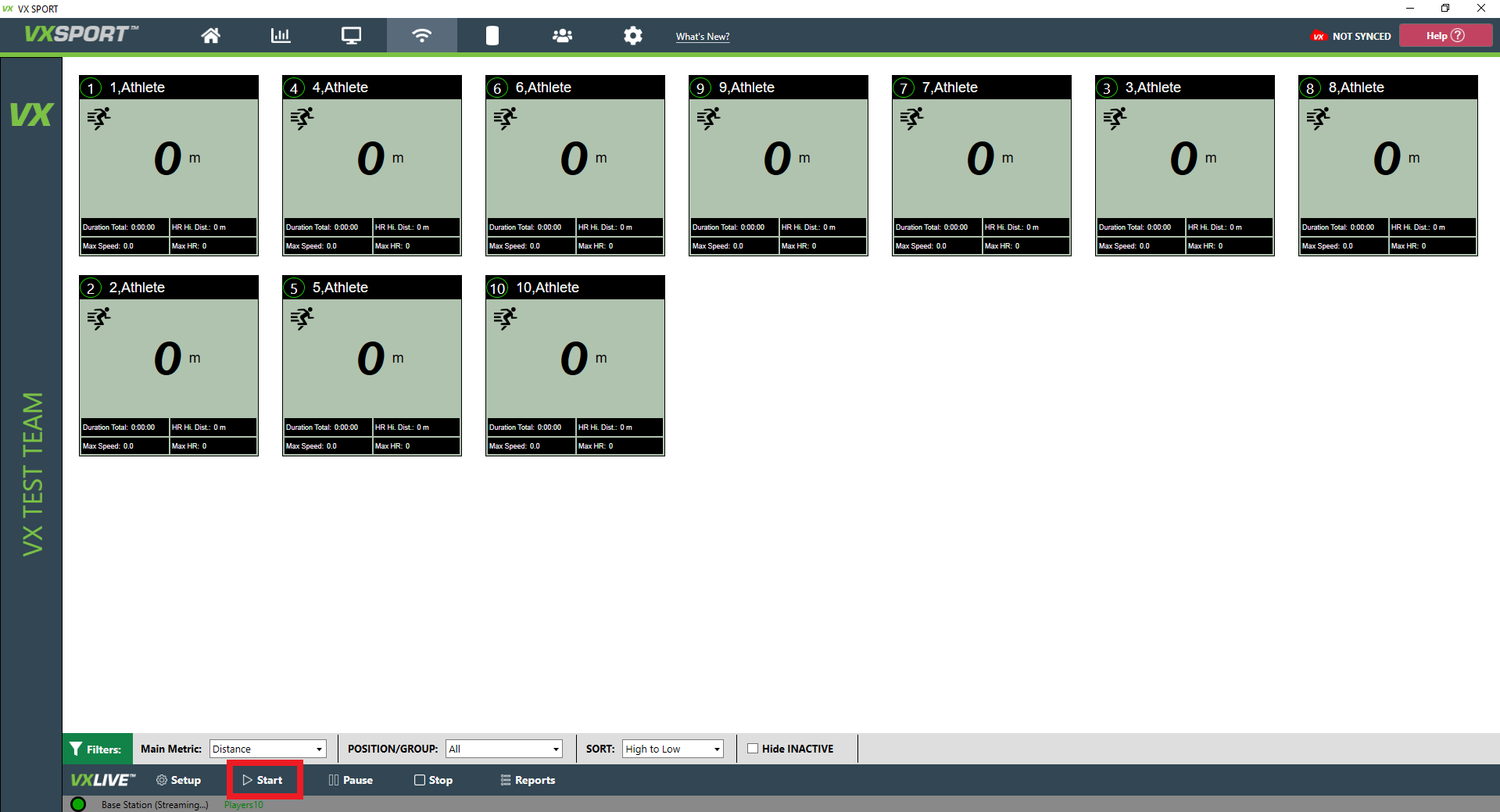 8. Once you have completed your session, press the "Stop" button to view your VX Live Report.