To view the data collected by your VX Logs you must download it using the VX Sport software. This is done in the Manage screen.
We recommend that you also trim your files, as this will give you more accurate game data. This is especially useful if your team is to go inside at all after the units have been turned on, as this can cause the GPS to lose its lock, resulting in bad data. Trimming these sections out solves this problem.
1. Select the "Manage" tab from the top menu.
2. Use the checkboxes to select which units you want to download. The checkbox at the top will select all units. Once you have selected your units, click the "Extract Data" button.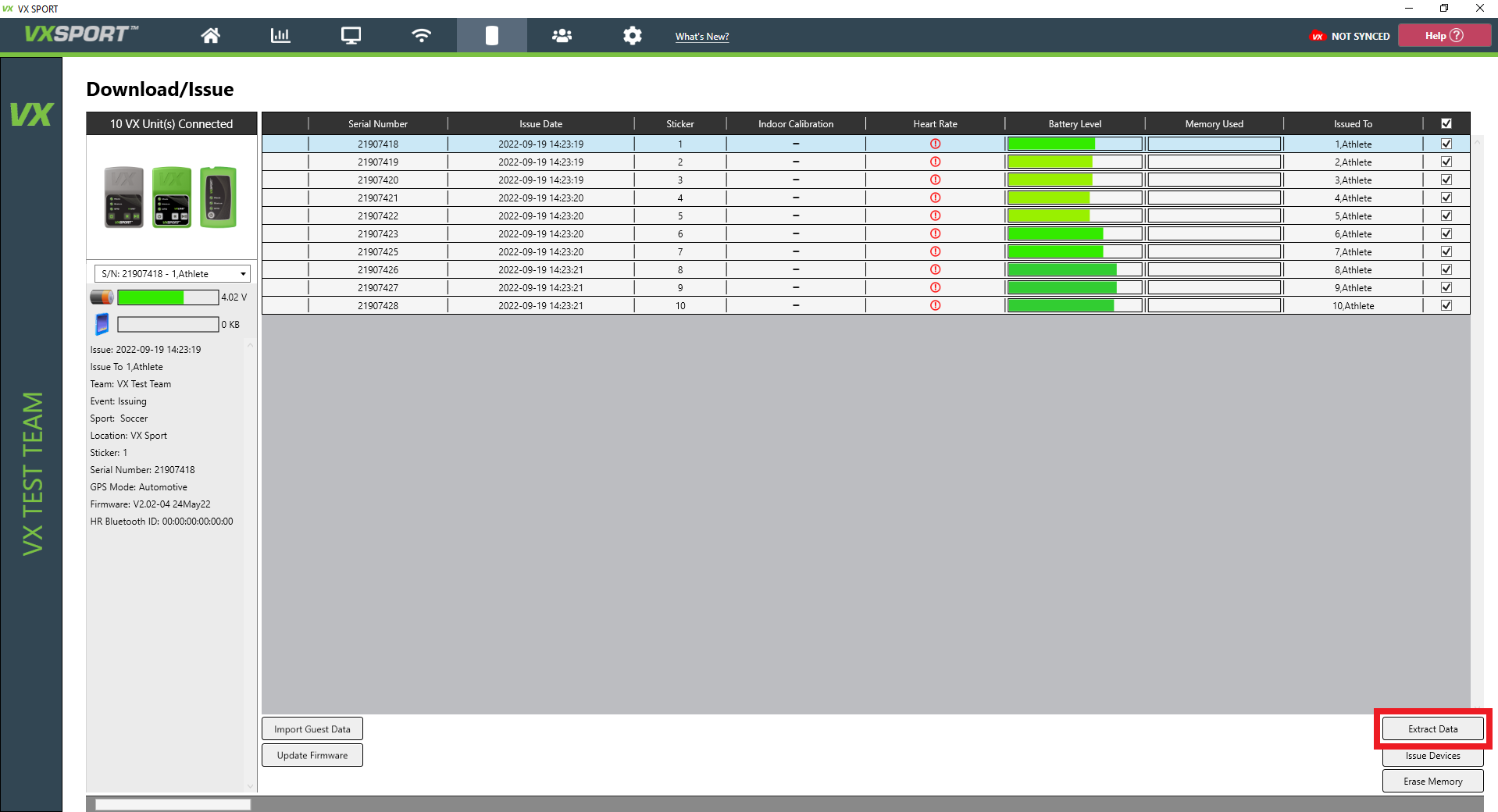 3. If you wish to trim your files you must ensure they are all from the same day. To trim, use the Trim File checkbox, and set your trim periods. Trimming is useful to remove unwanted data such as the period before and after games, as well as game breaks.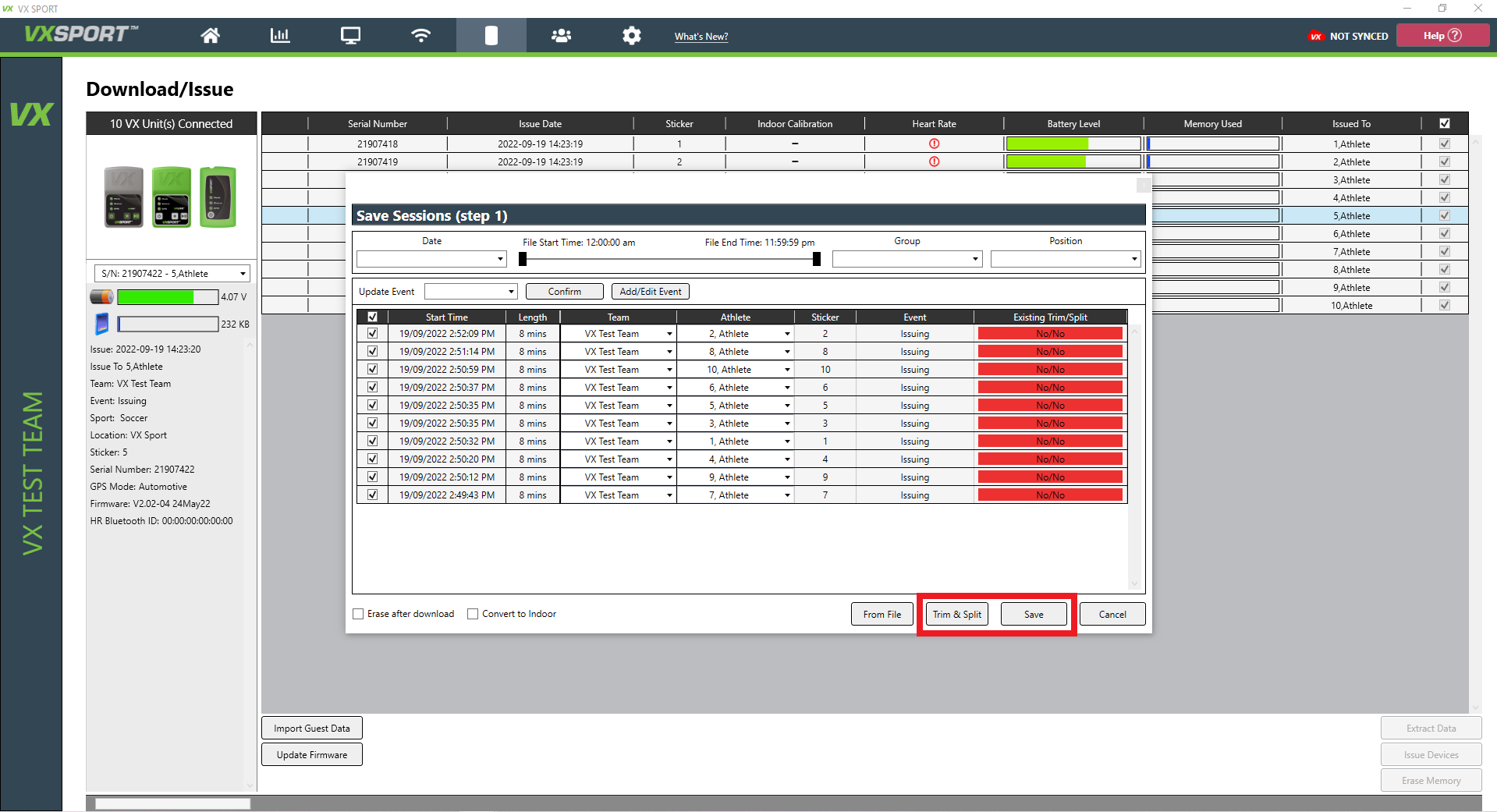 4. Click the "Save" button to begin downloading the files onto your computer.