1. Select the "Athletes" button from the top menu.
2. Right click on the team you want to edit.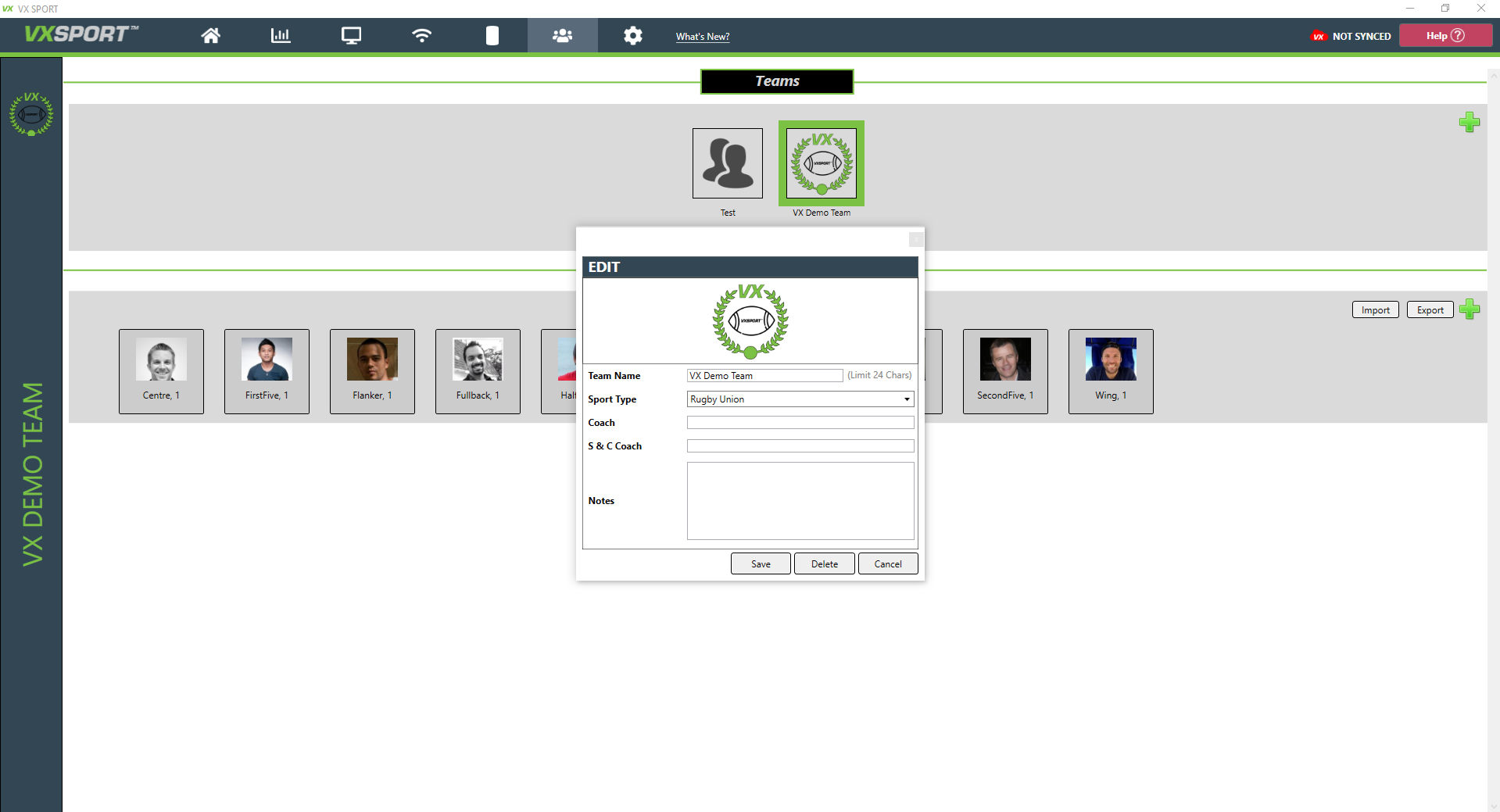 3. From here you can change information about the selected team. Click on the team's image to select a replacement.
4. Click the Save button to save the changes you have made to the selected team.