The Training Report allows you to view large amounts of data, allowing you to select up to 250 metrics at once. It can also be used to export data to CSV for use in other templates you may use or further analysis in excel etc.
1. Select the "Training" button from the top menu.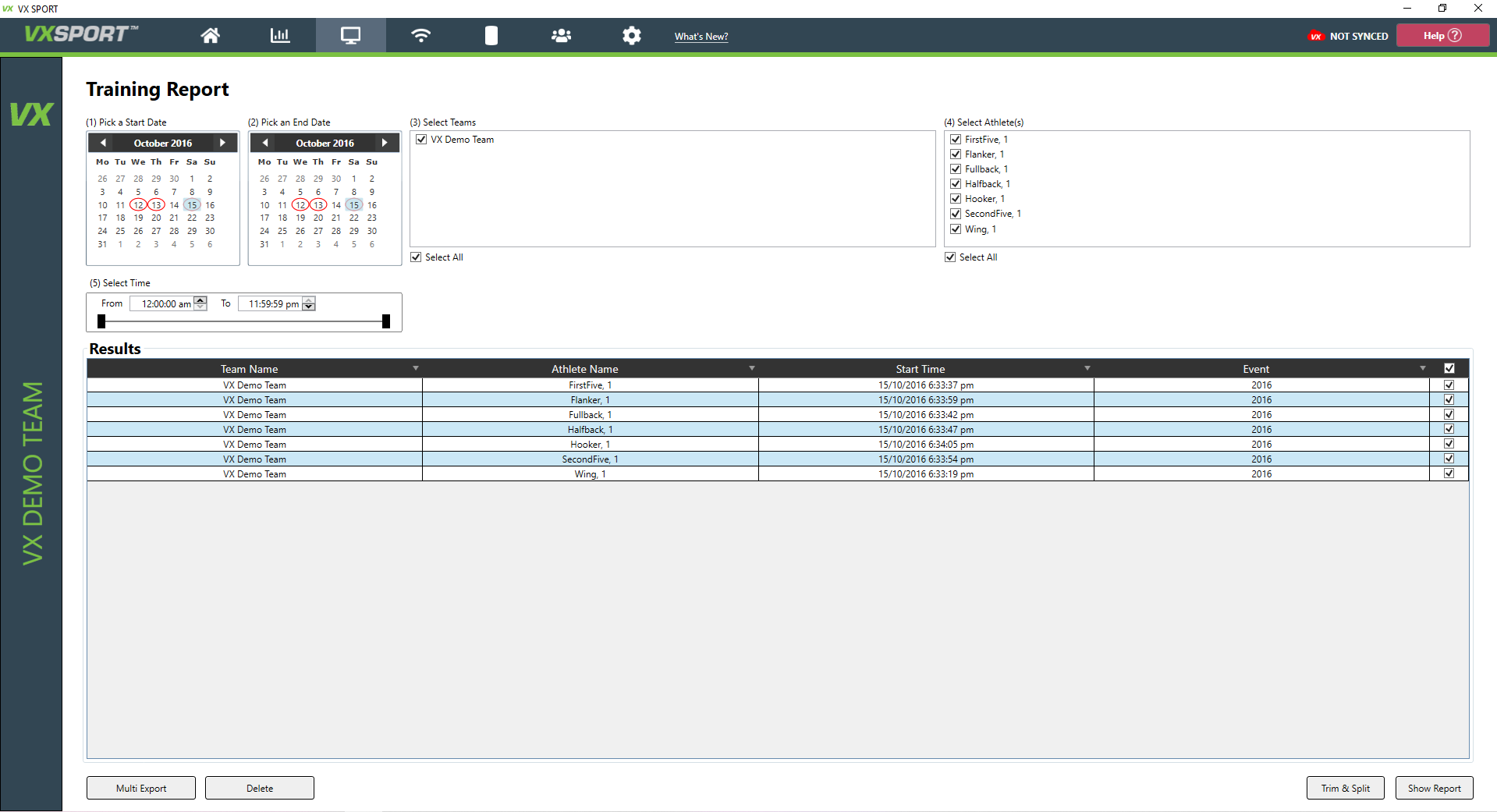 2. Pick your Start Date, End Date, Team(s) and Athlete(s). A list of session files will populate in the lower table.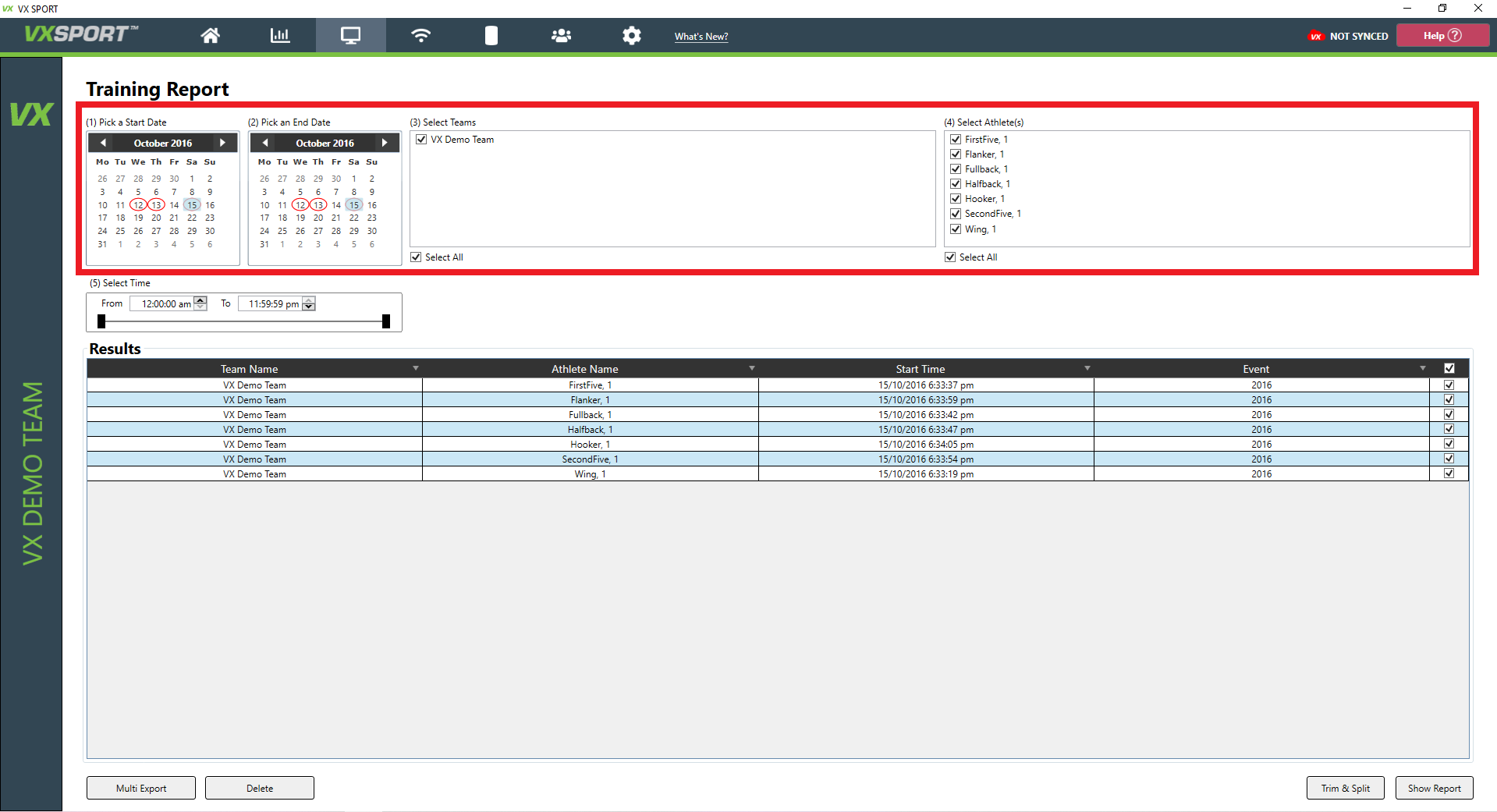 3. Use the check boxes to choose which athletes/sessions you wish to include in the Training Report. Click "Show Report."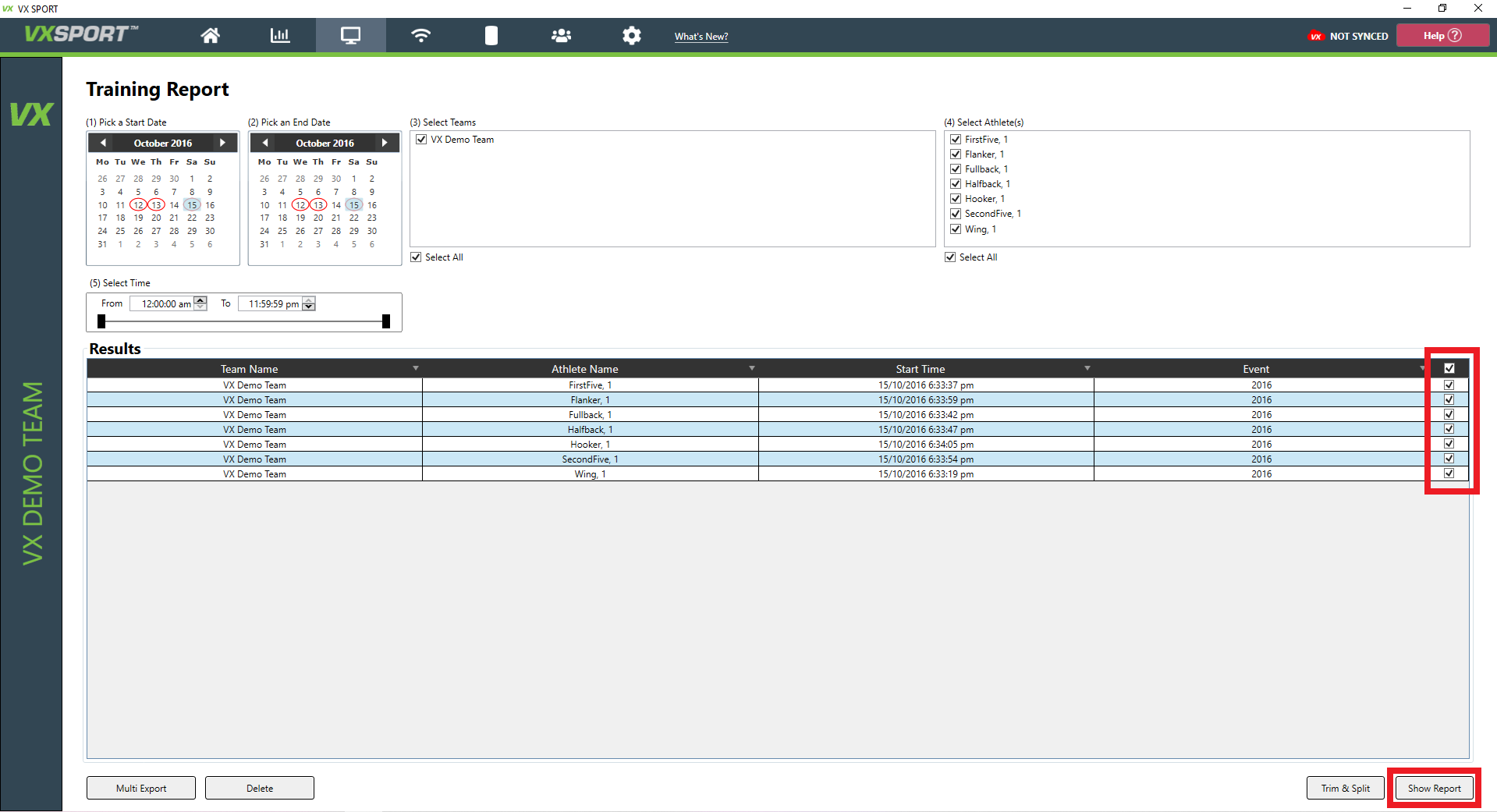 4. The training report will now be displayed. From here you can apply a number of filters (custom metric report, groups, positions, trim periods and splits), and are able to export the data to a PDF or CSV file.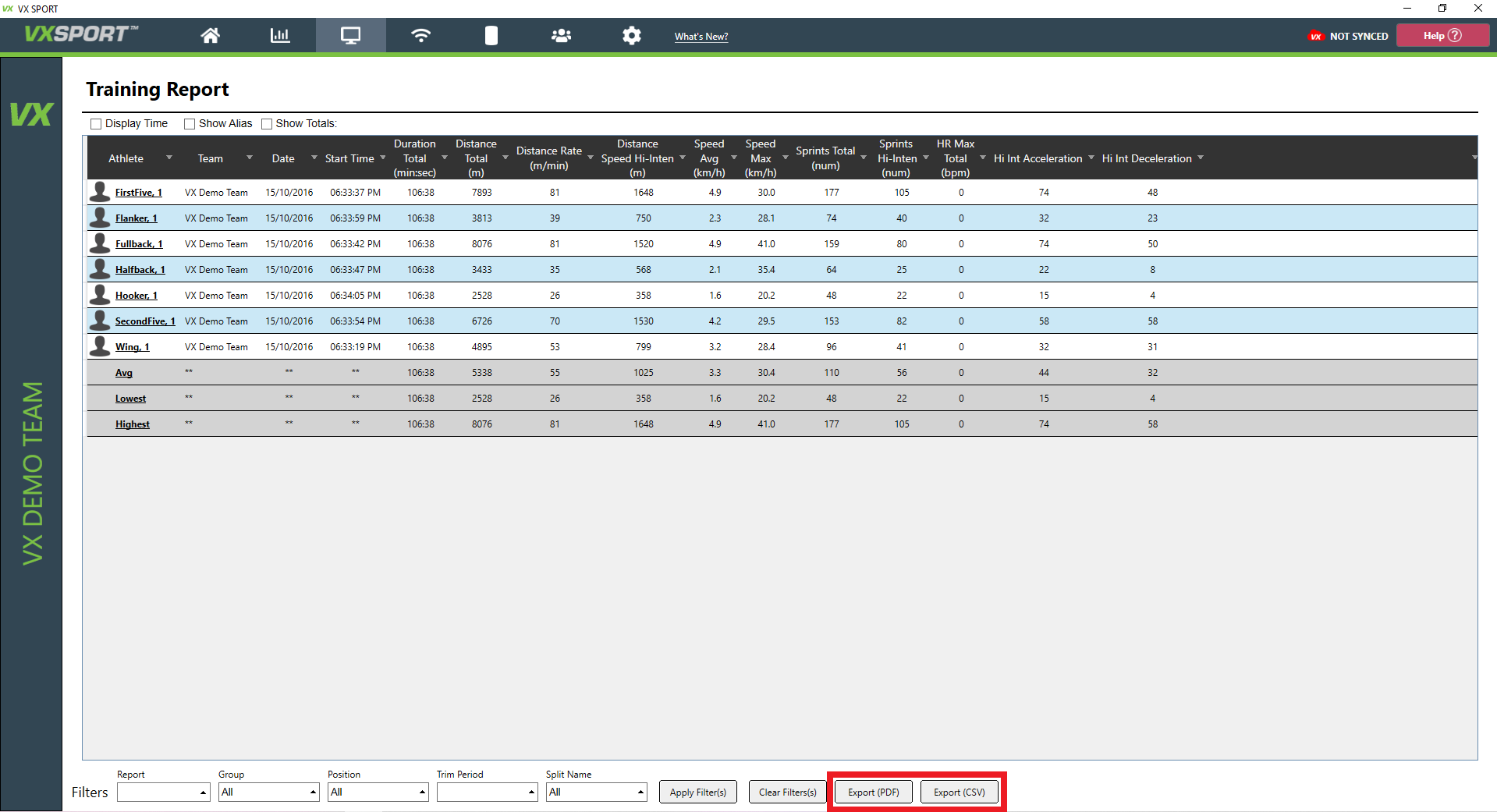 5. To change the training report metrics, open the settings menu and select Training Report from the left hand side list.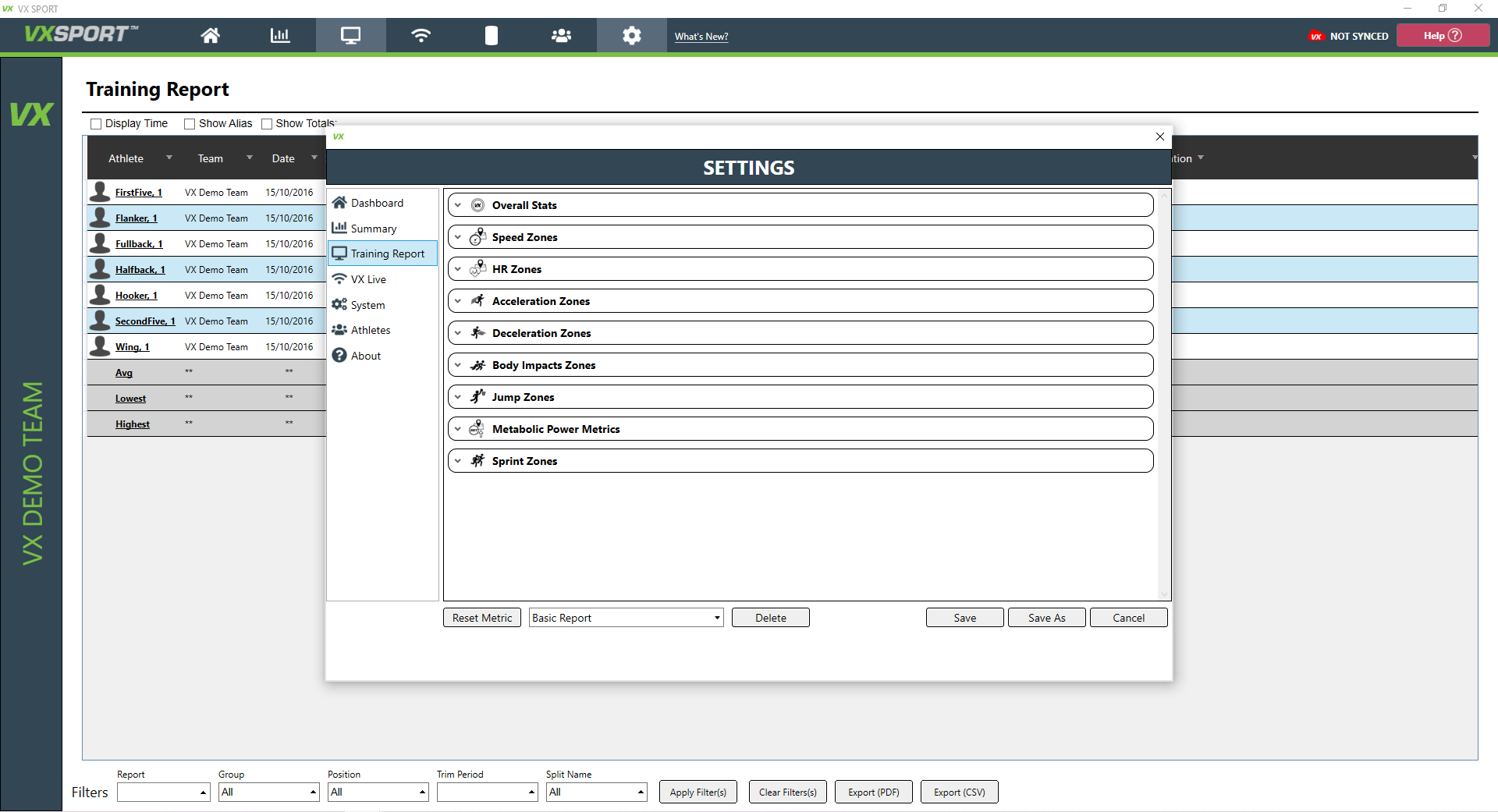 6. From here you can select which metrics you wish to appear in the Training Report.