The dashboard gives you a quick overview of your selected metrics, showing you the top 2, middle 4 and bottom 2 athletes for each of your metric selections. This allows you to see at a glance which of your players have been under or over-performing in your last session.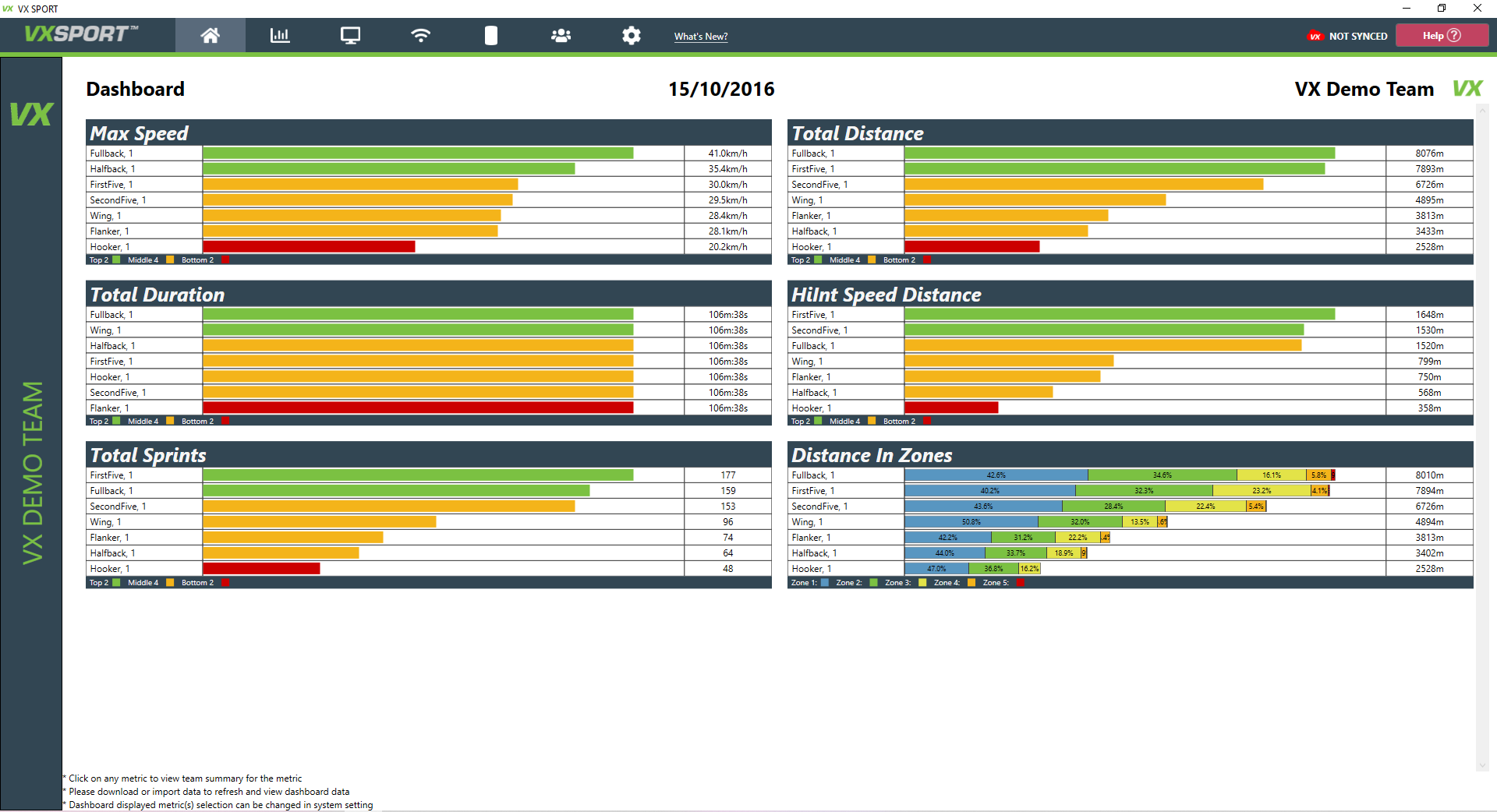 1. You can choose what metrics you wish to view by going to the Dashboard section in the settings page and changing the Dashboard Selections.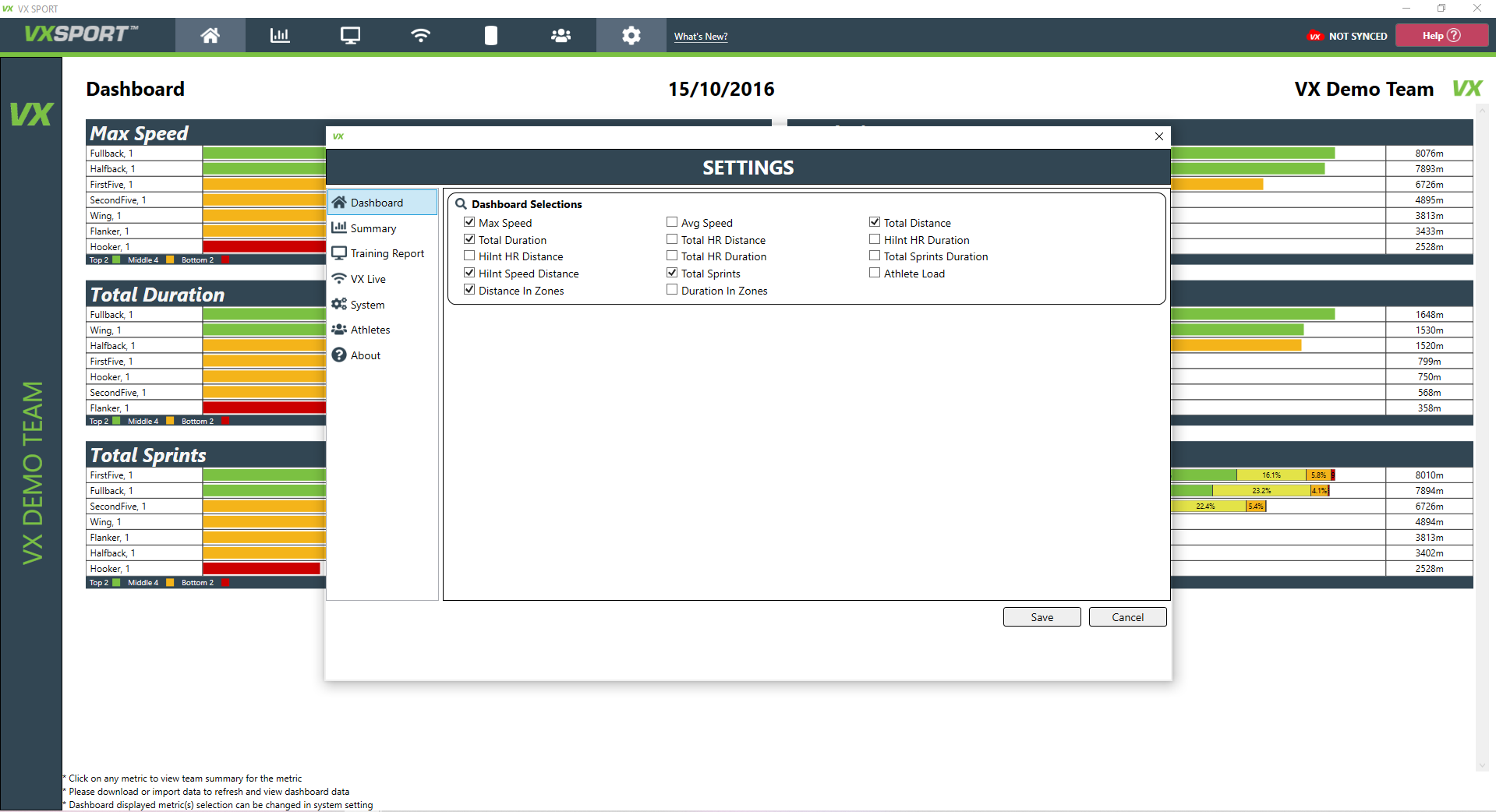 2. Clicking on any of the Dashboard boxes will take you to a detailed graph for that metric.