Depending on the resolution and scaling settings you are using on your computer, you may find that your individual reports are being shrunk and are unusable.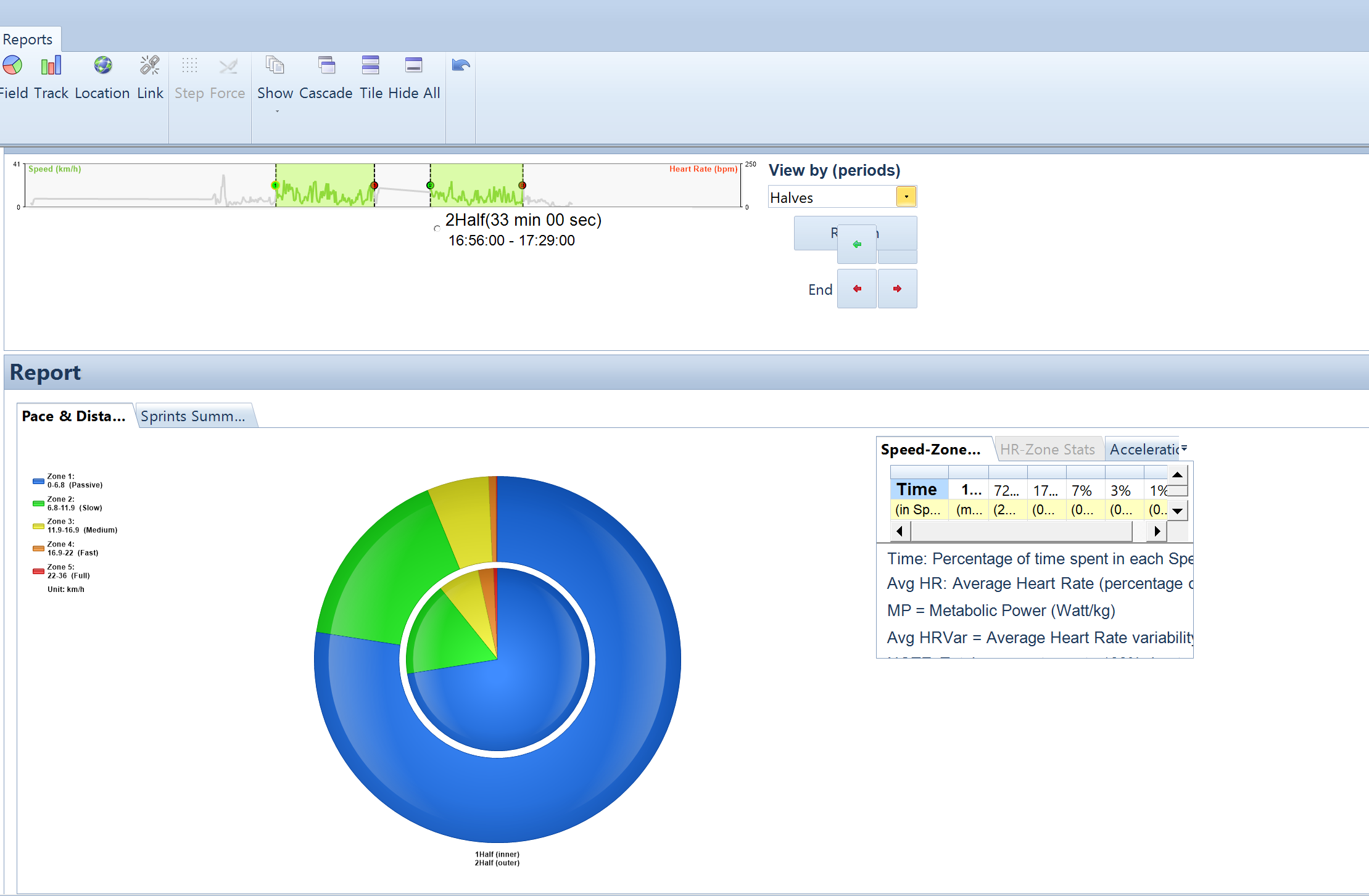 For Windows 10 forward:
Open your VX Sport program files folder by pressing Windows Key + R and typing the following %ProgramFiles(x86)%/VX Sport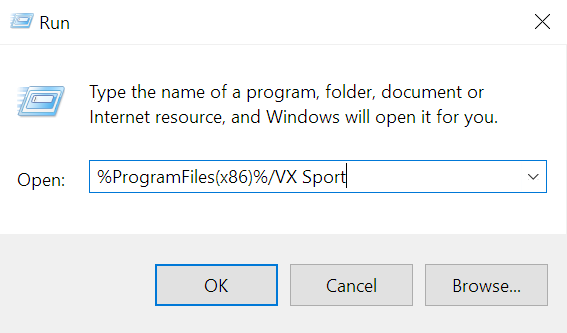 Locate the file named VXSport.exe
Right click the VXSport.exe and select Properties. 
Select the "Compatibility" tab.
Check the box labelled override High DPI scaling behaviour as shown below. Select "System" from the "Scaling performed by:" drop-down. 
Click OK and restart your VX Sport software.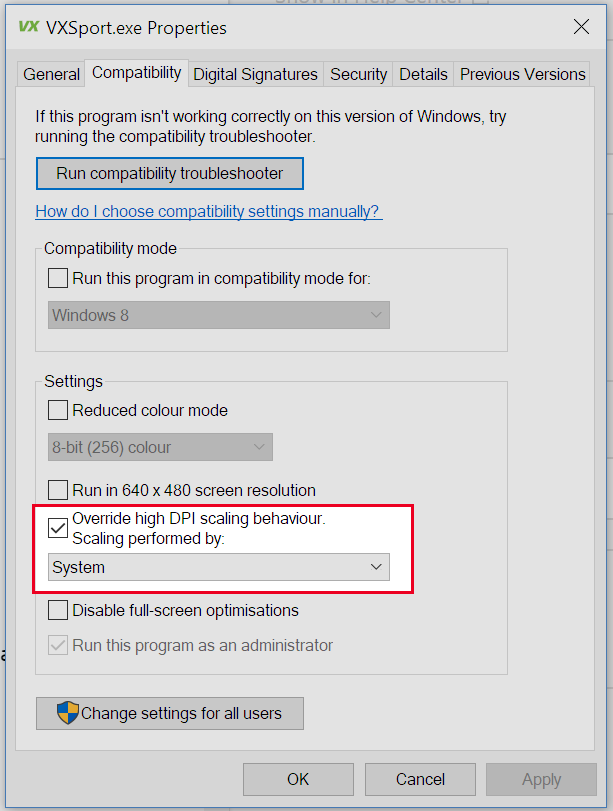 For older versions of Windows:
For Windows versions prior to Windows 10, VX Sport recommends you select a lower screen resolution.
Set desktop resolution to a MAXIMUM of 1920x1080 (will depend on aspect ratio).
Ensure scaling level is at 100% in Windows.
Windows users will also have to fully log off their computer for this to take effect. 
For more information about how to change your display settings, please visit Microsoft for instructions regarding your version of Windows.
https://support.microsoft.com/en-us/search?query=change%20screen%20resolution